A dying man spent his last days fighting for the boy he would never meet in person.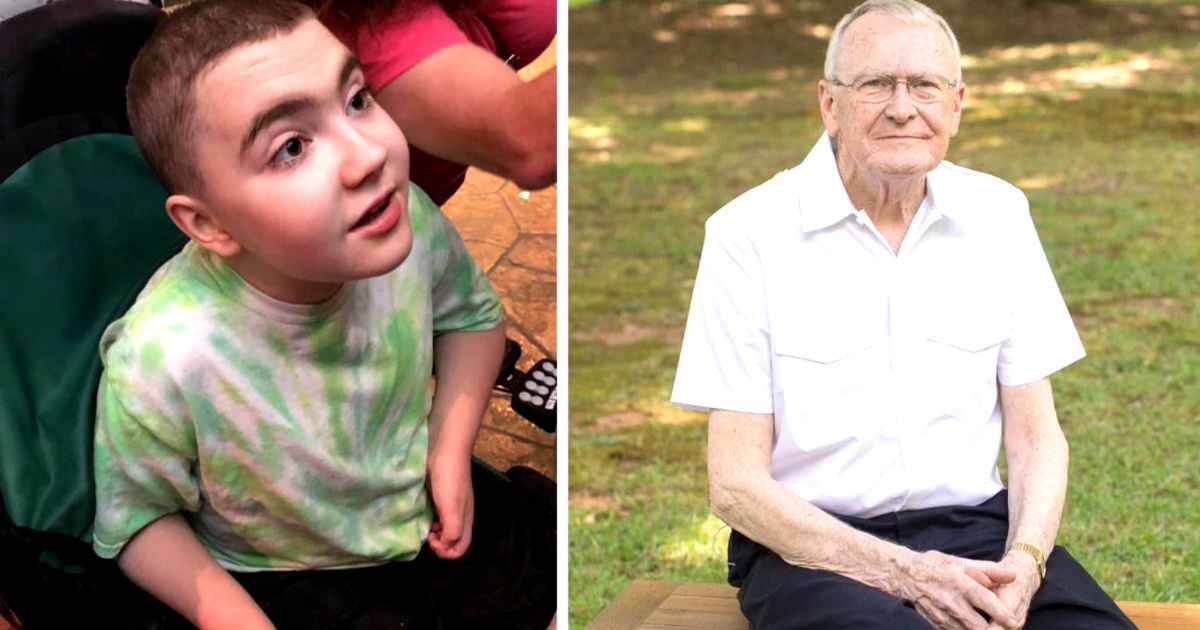 Sid Bell fought for Chase Howard, a 13-year-old boy with muscular dystrophy.
78-year-old Sid Bell heard of Shellie McClain's plea on social media for her child which made him spring into action without bothering about his own health condition.
Bell's church even has a saying, "Sid did it." which is because Sid always gets things done.
When Sid came to know that Howard needed to get out of foster care, he did all in his power to reunite him with his family and God made his efforts not go in vain.
Chase Howard has a rare and fatal type of muscular dystrophy, and to make matters worse, his mother is battling an addiction which resulted in him ending up in foster care two years ago.
His aunt, Shellie McClain, has been in a battle to gain custody of Chase. "This is my baby, this is my boy. I love him," she says. But it wasn't easy taking care of a child with muscular dystrophy, and till Shellie could meet the state's requirements, he had to be in foster care.
To get his custody, Shellie needed a handicap accessible apartment and transportation for the him and his wheelchair and so she turned to social media to ask for help to get a van, from there her dad's friend, Sid Bell heard of her and Chase.
"I was shocked, and I was humbled that Sid, his last days, were focused on a child he had never met. He had never met Chase," Shellie said.
Sid raised $2,000 for the van from his men's group, even when Sid was in the Intensive Care Unit, he used to only talk about the child with muscular dystrophy whom he'd never met, said his daughter.
"Anytime he saw a picture I posted, Sid would say, that's my guy. Anybody who would listen to him at his church, he would say, we gotta get Chase a van. We have to get him a van," Shellie said.
But sadly, Sid Bell died, even the last line of Sid's obituary was dedicated to Chase Howard. He had asked his mourners to make a donation toward Chase's van instead of bringing flowers. "I did attend Sid's funeral, and the pastor spoke about Chase," Shellie recalled.
In a positive turn of events, ac few weeks after Sid Bell's death, a former coworker saw his obituary. He had recently lost his wife, Paige and was wanting to donate her wheelchair accessible van to someone who needed it.
I can't put into words just how much this van has changed everything! I knew it would but experiencing it was flipping amazing!!!! We had so much fun. It was easy to load him and go!
This was life changing!!!!

Posted by Shellie Deisch McClain on Saturday, October 5, 2019
The man donated it to Chase's aunt, Shellie McClain, and Sid's church, Chapel Wood Church, covered the cost of the taxes and registration.
Shellie McClain said that Sid Bell had done so much for Chase even without meeting him once, "It means that somebody else sees Chase's worth without even knowing him. Can tell in the joy in his pictures that he's worth it," she said.
Having the van has made it much easier for Shellie and Chase to enjoy the days to come thanks to Sid Bell's invaluable help to this family which they will never forget.