In an incredible blend of bravery and compassion, 87-year-old Marjorie Perkins, from Brunswick, Maine, protected herself from a young intruder and then offered him food.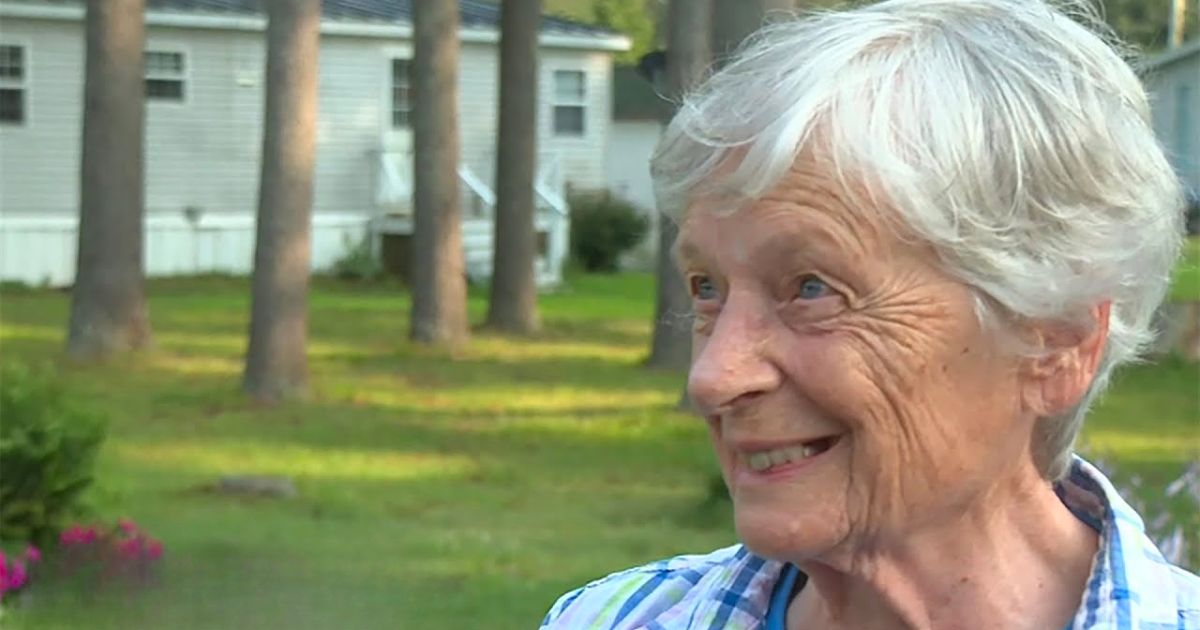 Marjorie was awakened by a startling sight: a teenage boy standing over her. The intruder threatened Marjorie, "I'm going to cut you," he said. But her determination didn't waver. "I thought if I'm going to be cut. I'm going to kick. So I jumped into my shoes as fast as I could." Ms Perkins told the BBC.
Drawing on her courage, Marjorie used a nearby lawn chair to shield herself from the intruder's aggressive attack. "Thank God I had the chair between us. It would've been worse."
During their struggle, the young man repeatedly hit Marjorie, pushing her against a wall. Eventually, he grew tired and headed to her kitchen. Marjorie demanded him to leave the place.
The situation took an unexpected turn there. The young man, looking drained, admitted he was starving. Recalling the moment, Marjorie shared, "He said he was awfully hungry and hadn't had anything to eat for quite a while. And I said, 'Well, here's a box of peanut butter and honey crackers. You can have that whole box.' I gave him two containers of Ensure and I gave him two tangerines."
While the intruder snacked, Marjorie seized the opportunity to call the police using her old rotary phone. Before long, the Brunswick Police Department arrested the teenager, discovering he was armed with a knife during his entry and charged him with multiple offenses, including burglary and assault. Interestingly, she remembered the same teenager mowing her lawn about ten years ago.
Even after this terrifying experience, Marjorie is hoping the best for the young man: "I hope he gets help."
"Do not be overcome by evil, but overcome evil with good." – Romans 12:21.