A video showing the emotional reaction of a 6-year-old girl with one arm, when her mother tells her that they have raised more than their goal of £10,000, for her bionic arm is warming hearts all over.
The girl burst into tears when her mom told her they'd raised enough money to have a bionic limb fitted.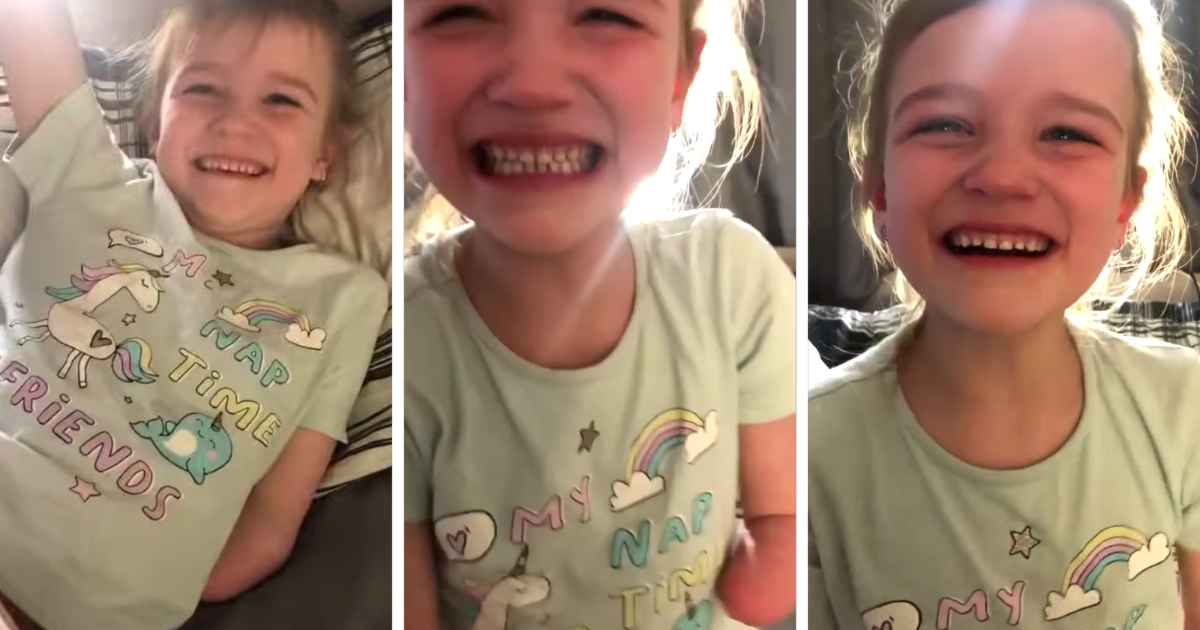 Eloise Clark with tears streaming down her face says, "thank you" and gives her mother an enormous hug after hearing the incredible news.
Eloise Clark, 6, was born without her left hand, after getting a condition called amniotic band syndrome. It happened when the inner layer of her mother's placenta was damaged during pregnancy, causing thin strands of tissue to form and tangle around the developing fetus.
Eloise and her mom ask for donations to help her get a bionic arm

She and her mother Charlotte, have decided that she would be fitted with a bionic arm after she reached nine years of age.
Eloise's reaction when the fundraiser reached £2000
A company called Open Bionics will be fitting the arm for Eloise, with the condition that she reaches the £10,000 target which will cover all fees, including specialist doctor appointments.
So far, Charlotte has raised £18,258 from numerous donations and shares.
Watch: Eloise's Priceless Reaction to Mom's Good News