It isn't every day that one stumbles upon a voice so reminiscent of a legendary musical icon that it stops you in your tracks. Yet, that's precisely what occurred when an anonymous man, a passerby on the street, offered a stellar rendition of 'Unchained Melody' by The Righteous Brothers, channeling the unforgettable voice of Elvis Presley, the 'King of Rock and Roll.'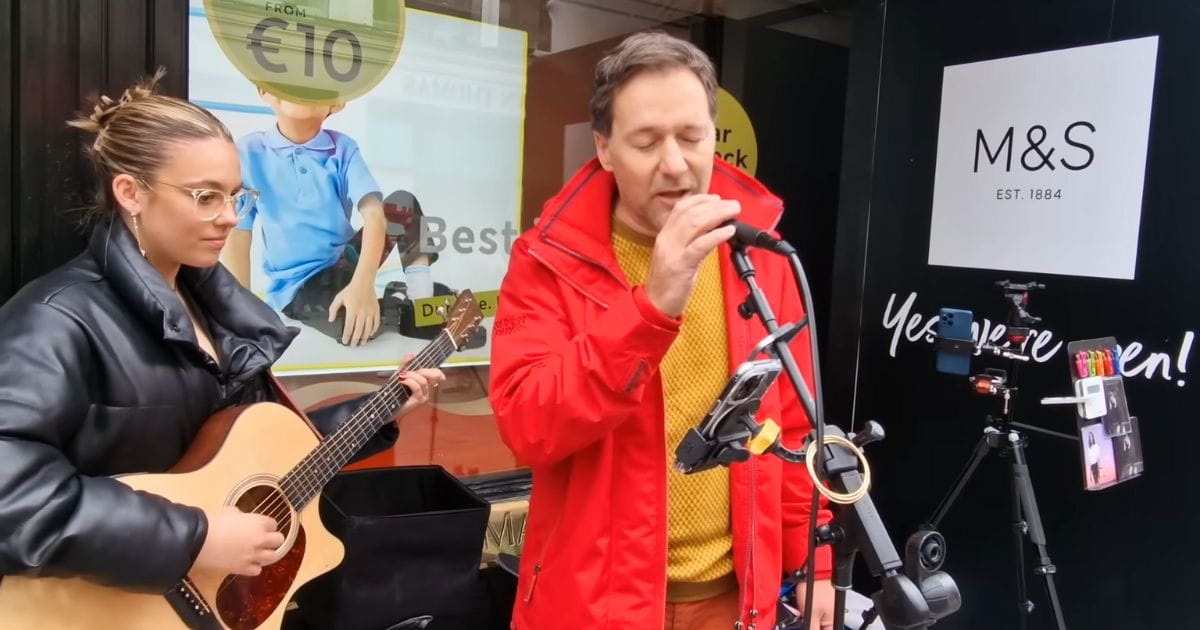 Elvis Presley, whose influence lingers in the heart of the entertainment world decades after his passing, continues to impact music lovers with his enduring legacy. His classic tunes echo across radio waves, and Graceland, his renowned mansion in Tennessee, annually welcomes droves of tourists, keeping his spirit alive in the hearts of many. Even Hollywood paid homage to his life in 2022, with a film featuring Tom Hanks.
The intriguing aspect of this impromptu performance is that the singing tourist possessed a vocal charm so similar to Elvis's distinctive tone that listeners might easily believe it was the music legend himself serenading the crowd. His superb rendition speaks volumes about his enormous gift, illuminating the universal language of music and its ability to connect people from various walks of life.
Accompanying this 'street Elvis' was Allie Sherlock, a young woman whose guitar accompaniment was a harmonious complement to the soulful melody. Her chords were impeccably played, demonstrating a mastery of the instrument, and together they offered a heartfelt tribute to the timeless music of Elvis Presley. Their performance left the onlookers in awe, eliciting well-earned applause from those fortunate enough to witness this magical collaboration.