A South Carolina mom is urging others not to take the novel coronavirus lightly after her 7-month-old baby boy tested positive for it.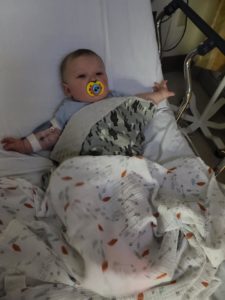 Courtney Doster said she thought all the warnings about COVID-19 was just "big media hype." But when the illness struck her family, she changed her opinion and took to social media to urge others to take not take it lightly.
Courtney's 7-month-old son, Emmett, wasn't himself, after waking up from an unusually long nap. "He woke up from his nap and he was warm," Courtney Doster explained.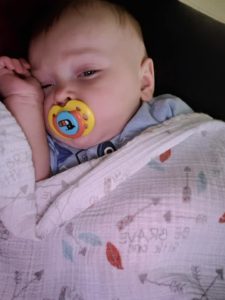 Emmett had a low-grade fever at first but when the temperature rapidly rose, it worried her. "Pretty quickly it started to climb to 103," Courtney said. "We got on the phone with his pediatrician and … we finally got the call to go get tested for urgent care."
The test confirmed coronavirus in the baby boy. "He had no other signs of being sick," she said of Emmett. "He wasn't whiny or fussy and that's what is really scary — we didn't even realize he was having these types of symptoms."
Emmett's grandmother also tested positive for COVID-19 and since she had been around the family before discovering she had COVID-19, Courtney and the rest of her family, baby Emmett, her husband, and his siblings, ages 2 and 4, are self-quarantining at home for 14 days.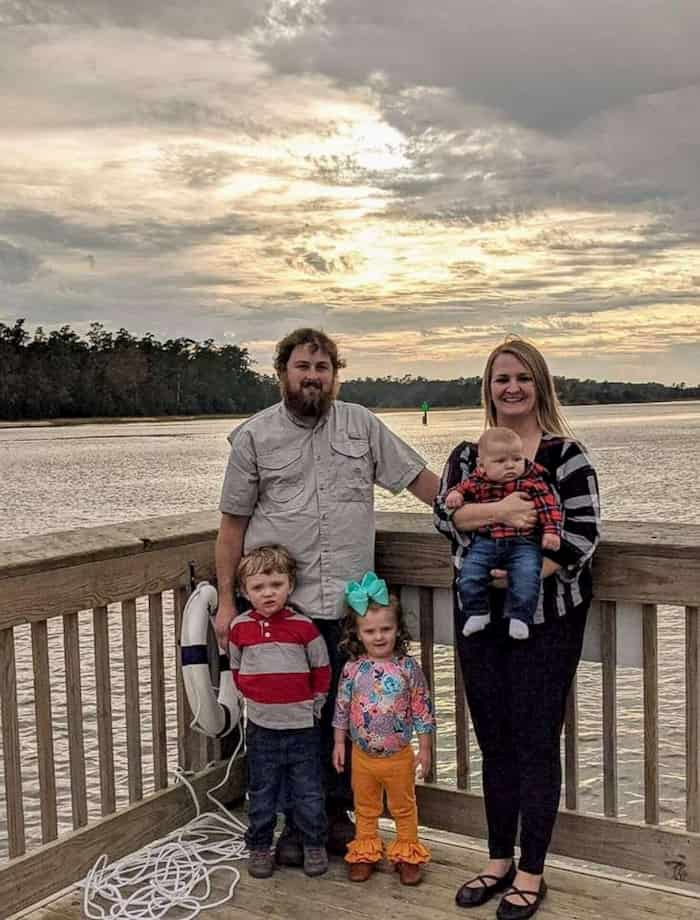 Till now no one else in the household is showing any signs of the virus. But Courtney is worried as symptoms could take many days to show up. She is sharing her story on social media so that everyone would take the need for social distancing more seriously.
Courtney just knew so many people view the COVID-19 safety measures as extreme — the same way she did before doctors diagnosed coronavirus in her baby. That's why she wanted to use her story to warn others.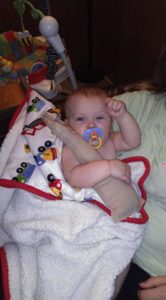 "COVID19 isn't a joke," Courtney Doster wrote on Facebook. "This isn't time to go out and have play dates, or go to Walmart, or go out to eat. Stay home people please!"
Reminding people that the virus can attack anybody and not just older people, she says, "People need to know that this nasty virus can affect anyone," she says. "It doesn't care how old you are!"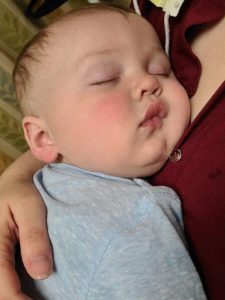 Courtney Doster never imagined that her message would get viral. Her post was shared far and wide and received support and concern for little Emmett from all over.
"We just wanted to take this time to thank each and everyone who has prayed and reached out to us! The love and support we have received from strangers has been unreal! Thousands across our nation are praying for our family," Courtney said in an update on Facebook.
"While our Emmett is home safe and resting, we know it can change in a matter of minutes!" Courtney writes.
With more than 80,000 people infected and 1300 deaths in the USA due to the novel coronavirus, we can not take it lightly anymore, we all must self quarantine and stay at home and avoid going out to stop the number of cases from going up in our country.
Stay safe during the Coronavirus pandemic
Visit the CDC (Centers for Disease Control and Prevention) website for more details and updates on COVID-19. And here are 5 things recommended by CDC to keep yourself safe:
Wash your hands often, using soap and water for at least 20 seconds
Use hand sanitizer containing at least 60% alcohol if there is no soap available
Avoid touching your eyes, nose, mouth, and face as much as possible
Avoid close contact with people who are sick
Keep at least 6 feet of distance between yourself and other people