Watch this video of a heartwarming moment, showing the special bond between a coach and his student.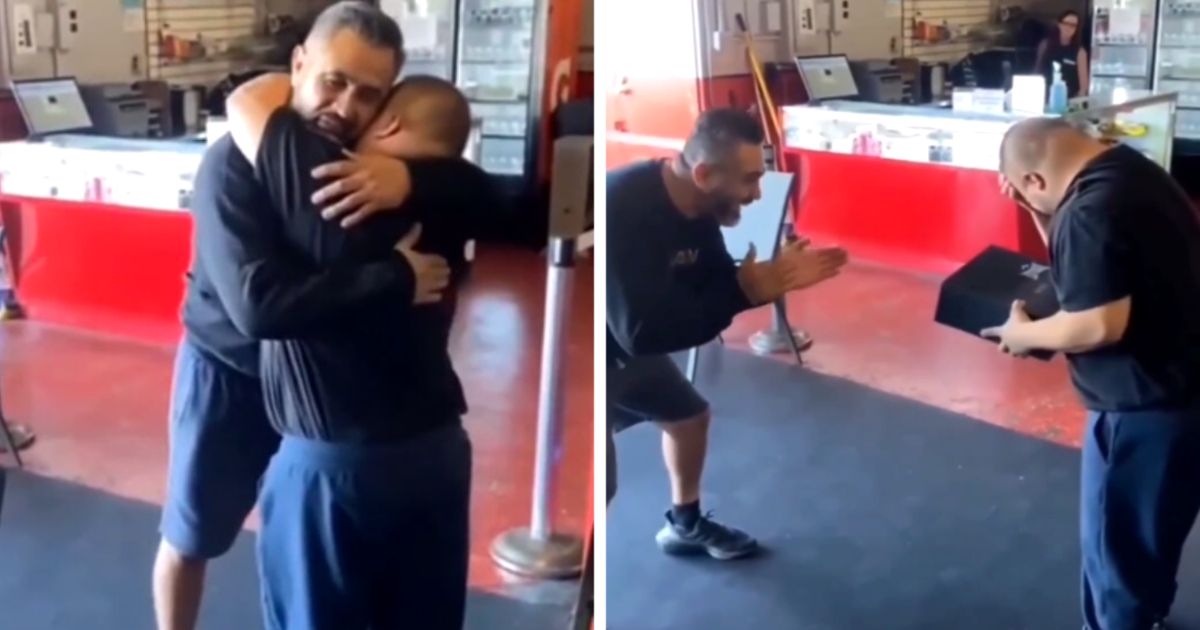 Brian who has down syndrome had been eagerly waiting for his new boxing shoes for weeks his coach had promised to get them for him. However they never arrived, and he was starting to feel upset and disappointed as it seemed he had been waiting for them forever.
In the video, he is rummaging through his backpack. While his coach tries to get Brians' attention, calling out his name, he refused to turn around, apparently upset that he had still not received the 'promised' shoes. The coach called out his name a few more times, and finally, Brian turns around.
That's when he gave his coach a long embrace, refusing to let him go and as they broke apart, Brian looked up to see the shoes he had been waiting for. When he saw the shoe box, Brian was visibly overcome with emotion and happiness.
His coach then helps him put on his shoes and he is seen moving about in his new shoes and throwing some punches excitedly.