A heartwarming interaction between a police officer and a young boy has left him humbled forever.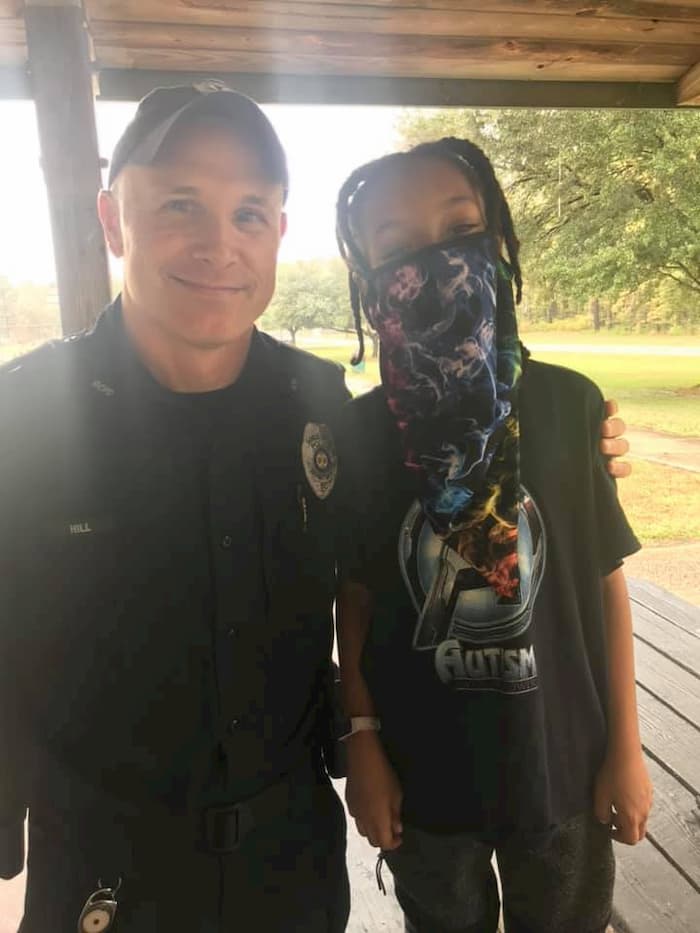 Goose Creek Police Department's Captain Tom Hill has been working with the South Carolina police for the last 15 years having come from a family of law enforcement officers.
One year ago Kanesha Leach-Petelo settled in the area with her husband and 8-year-old son and called the Goose Creek Police Department to arrange a special tour for AJ to help him get to know the neighborhood. He is on the autism spectrum, and as his dad is mostly away due to work, Kanesha thought it was a good way for the young boy to become familiar with local emergency services in case he needed them.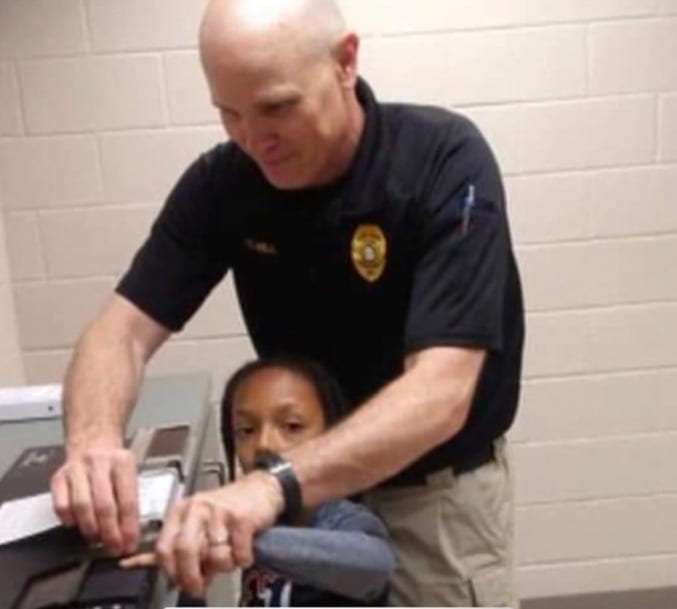 Hill first got to meet AJ and Kanesha on their tour, where AJ met their K9 officer, had his fingerprints taken, and saw how the department functioned. Hill soon received a letter from AJ after their trip wrapped up and he replied, "I would respond to his letters, we became pen pals," Hill said. "The most recent letter though was really touching." It read, "Dear Captain Hill, how are you?" AJ wrote. "I wanted to ask you if you would be my godfather. A godfather is a dad who will be there if my dad can't and I want that to be you."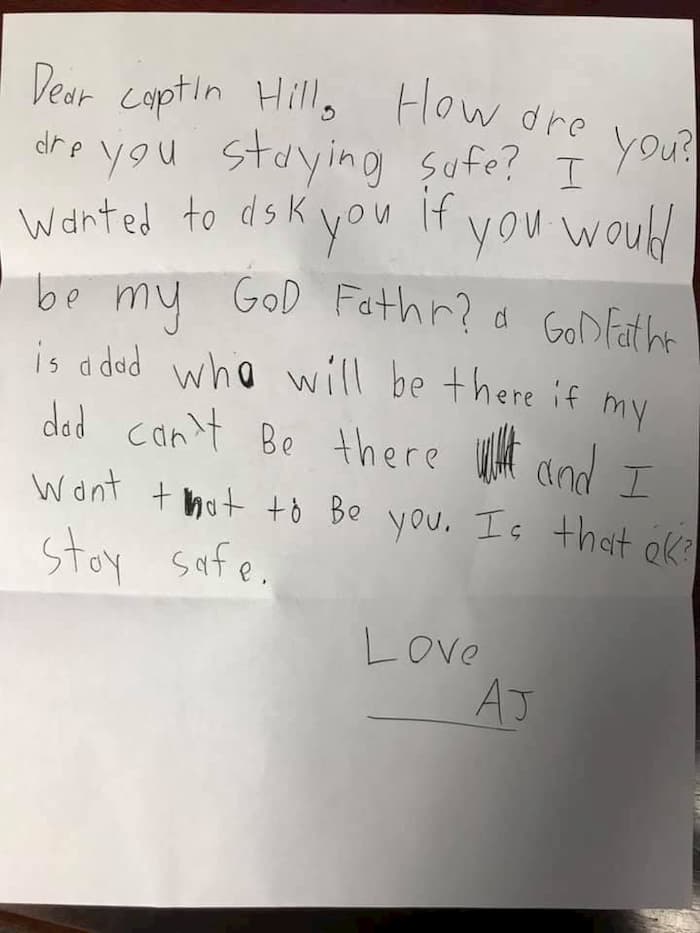 Hill was in tears when he read the letter and immediately accepted AJ's offer. "I think the family unit is an extremely important thing to me," he explained. "I told him that I would be honored to be his godfather. I met up with him at a park, I provided him with a letter, and I have him a little gift." Through this life-changing encounter, Hill has understood how he could reach members of his community "one person at a time."