Chemo therapy can take a toll on not only the patient but the family as well. And one Florida family was so happy and relieved at the end of chemotherapy treatments for their 12-year-old that they celebrated.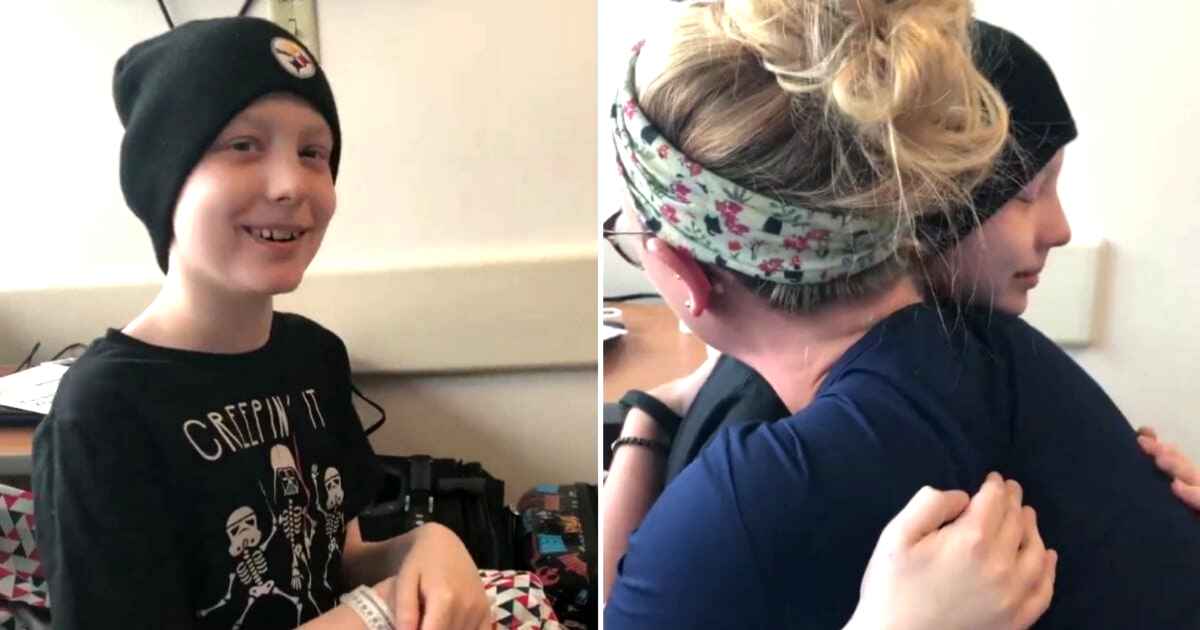 Ian Bailey was fighting bone cancer, and after undergoing a grueling cancer diagnosis and chemotherapy, Ian completed his last round of chemo at Wolfson Children's Hosptial in Jacksonville, Florida said Ian's Army, a Facebook group set up to support the boy.
The medical care team had planned a special farewell for the boy, in song form. Ian was blown away when the medical staffs came into his room and sang "Dynamite" by Taio Cruz, with the lyrics perfectly tailored to Ian's situation.
"We throw our hands up in the air today, saying ay-oh, no more chemo," the team sang. "Go on and celebrate and live your life, saying ay-oh, no more chemo." Ian was emotional as the staff sang to him. He smiled as the reality began to sink in a bit deeper.
"Go on, go on home and enjoy your life. We will miss you here, 'cuz you're dynamite. Go on and have some fun, 'cuz you've fought your fight. We will miss you here," the staff sang.
Ian said, "I don't usually get teary but whoa." A nurse told him, "We are so proud of you,"
Ian's mom, Shannon Bailey posted on Ian's Army Facebook page, about what the final round of chemotherapy meant for their family. "It's been a rollercoaster, but Ian checked out of the resort last night around midnight for the last time completing chapter one of his journey," Bailey wrote. "No more chemo, no more fevers, no more ER visits, no more stays at the resort, no more transfusions, no more sleepless nights away from home, no more tears because he can't eat or talk."
The family felt comforted by the medical care team in the hospital with their amazing treatment, "We can truly say though, even through all of the challenges, we were blessed to be adopted in to the #weaver4 family," Bailey wrote. "My sweet boy will miss all of the amazing staff."
"You all have HEARTS OF GOLD and show up onto the floor and make us feel every ounce of love and care even through what I can only imagine to be one of the most difficult jobs," Bailey wrote.
We thank God that Ian and his family were able to complete the difficult treatment and were surrounded by a compassionate and loving medical care team.