Music, in its myriad forms, has the unique ability to touch souls and evoke a spectrum of emotions. The profound, universal impact of melodies and lyrics transcends language barriers, and often, the most evocative performances are those that resonate with our hearts, despite the words being unfamiliar. It's within this profound narrative that the heart-stirring tale of Adrian and Emma-Jean, a father-daughter duo, unfolds.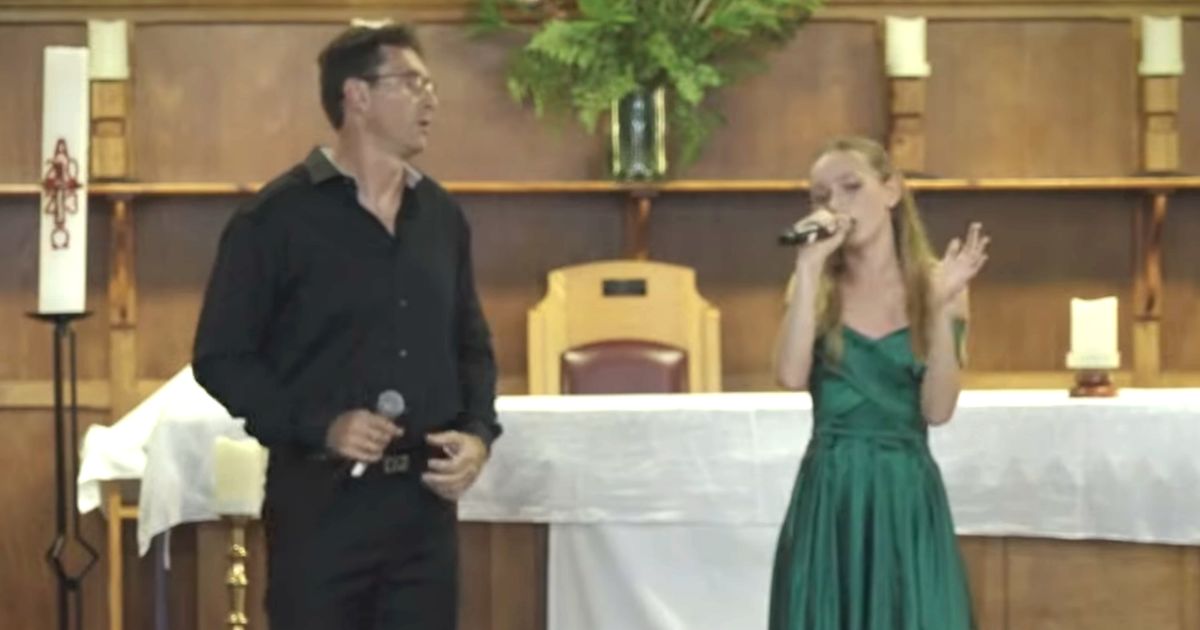 One could almost feel the sacred silence enveloping the church before the first note was struck. In this serene ambiance, Adrian and Emma-Jean, a father-daughter team with an evident bond, commenced their captivating rendition of "Nessun Dorma."
The video of this performance, shared on YouTube, is a testament to the duo's remarkable talent. Their harmonious blend of vocals filled the hallowed space, creating a riveting atmosphere. The song, delivered in a language many might not understand, held the audience captive with its sheer beauty.
Both Adrian and Emma-Jean demonstrated extraordinary vocal prowess, but Emma-Jean's performance was particularly striking. She navigated the complex musical landscape of the piece with grace and ease, hitting high notes that were both astounding and awe-inspiring. Her talent, though tender, was raw and vivid, rivaling that of her seasoned counterpart.
The audience, wrapped in the enchantment of the performance, responded with an enthusiastic round of applause that lasted nearly half a minute. Some spectators, deeply moved by the performance, rose to their feet in a heartfelt standing ovation. There were even enthusiastic chants of "we want more," an echo resonating in the church, a testimony to Adrian and Emma-Jean's captivating talents.
The performers themselves expressed their joy and gratitude for the warm reception. In the video's description, they shared, "We had a wonderful time visiting our family and performing for such an appreciative crowd!" Their sentiments reflected the deep satisfaction that comes from sharing their art and being met with such overwhelming appreciation.
"Nessun Dorma," as per Classical-Music.com, is an Italian aria that translates to "let no one sleep." This piece, initially catapulted to worldwide fame by legendary opera singer Luciano Pavarotti during the 1990 World Cup, was given a new lease on life by this father-daughter pair.