Ukrainian families are leaving everything behind but not their pets, here's one heartwarming story shared on CNBC's "In Their Own Words" that is giving hope to people all over the world.
As bombs fell all over Kyiv, residents had to run for their lives to safety with just the clothes on their backs and their children with them. The horrors of war have caused millions of people to get displaced from their homes resulting in them leaving their pets behind.
One Ukrainian refugee who escaped Kyiv after a 16-hour drive arrived safely at the border with Poland, said that she and her family had to walk a long way to finish the journey as they refused to leave their pets behind.
That decision must have been a tough one to make as it resulted in them walking 17 km in freezing cold temperatures of -7C. She said their children were crying because of the grueling journey after the bus driver refused to let them in as they had pets with them.
Their German Shephard Pulya who is 12 and a half years old just wanted to drink water and rest, the exhausted family said they consider their dog as a family member and found it crazy how some families could leave their pets behind. Aliza said her husband carried Pulya up a few times during the journey.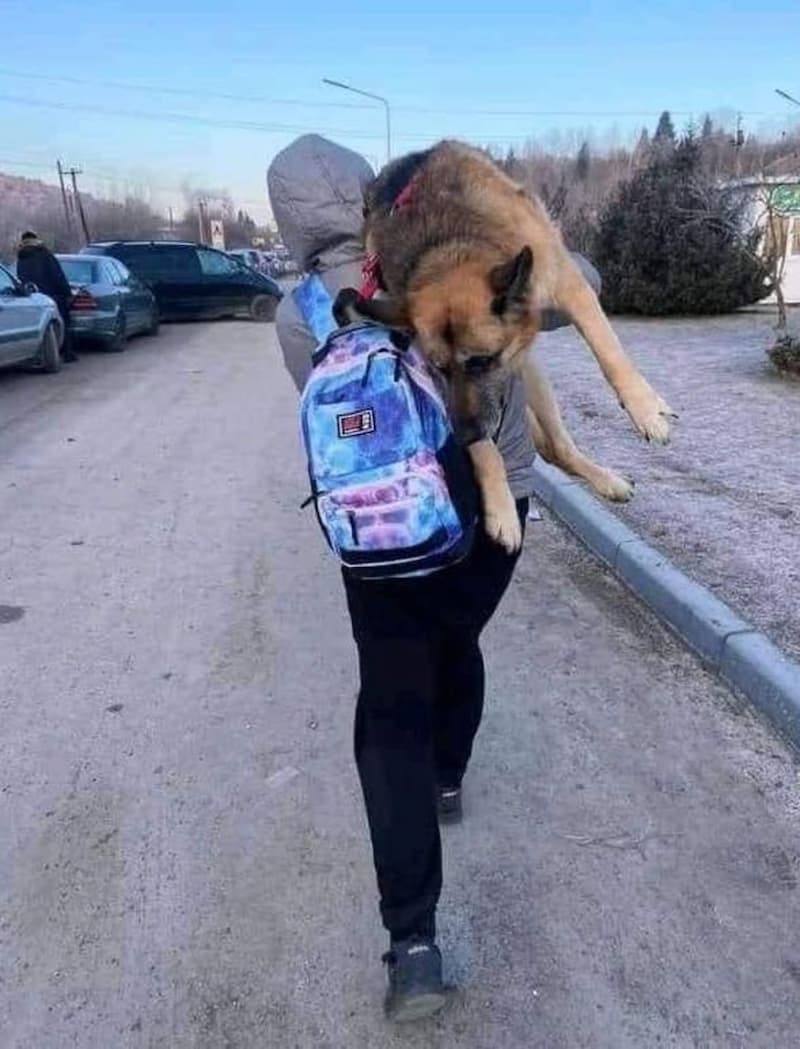 They ended up walking 17 km to the border and after arriving there, her husband turned back and went to Ukraine to look after elderly family members who could not make the journey. At the moment Aliza is safe and sound with her kids and dogs but she is praying for her husband to join them soon.
Let us keep this caring and compassionate family in our prayers, that God would keep her husband safe and protect all the other family members who have been left back in Ukraine.
May we all have this type of love for each other and have each other's backs in every situation that we face in our lives. We should never abandon our families because God has put them in our lives for a reason.
1 Corinthians 13:13 "And now these three remain: faith, hope and love. But the greatest of these is love."