Three brothers who are up for adoption are tugging at people's hearts with a heart-wrenching plea to be adopted together and not be separated.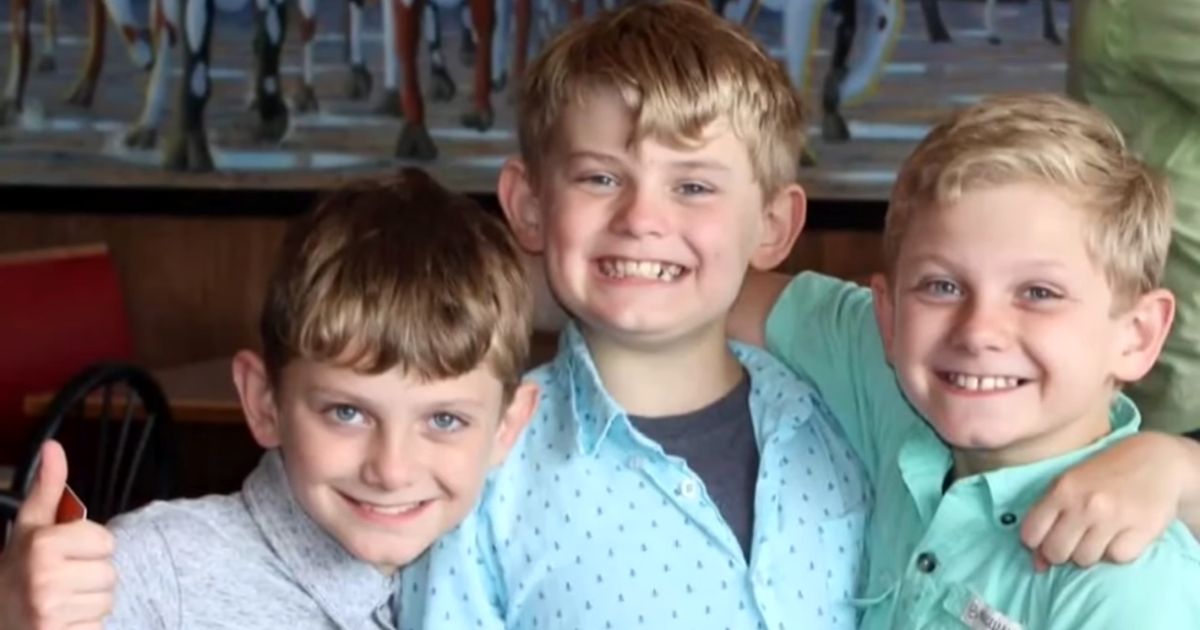 Can you imagine the fear these three siblings are feeling at the thought of getting separated while up for adoption?
William (Bobby), 11, and his twin brothers- Aiden and Marshall, 10 love outdoor activities like swimming, playing games, and eating Halloween candy.
But the boys who are currently living in a group home in Texas, want to move into a home together where there is a mom to love them and a dad who will train them on manly things.
They absolutely hate to be sent to different homes but want to be adopted together by one family. When asked what they meant to each other, the three boys had some interesting responses.
Aiden said, "They mean love," after he seriously thought about the question. Marshall said, "They mean friendship to me."
The eldest brother, Bobby said, "They're good Halloween candy-eating brothers. I had this whole bag of Halloween candy, and almost all of it was gone. And so, I blamed them," he said.
Aiden added, "We want a family. I've been at The Ranch way longer than Marshall and Bobby. I've been here for three years. I have to move from one house to another … I got here first, he [Marshall] got here second, and he [Bobby] got here last."
The boys are enjoying their time to be together at the house in Texas but now they want a forever home for the three of them.
The boys who are up for adoption are tired of going from one group home to the other and want someone to open up their hearts and home to them.
This story reminds us of the adoption we have received due to the shed blood of Jesus Christ on the cross. We experienced restoration in our relationships and were adopted into the family of God forever.
How beautiful it would be for all three of these boys to receive a forever home together, where they would be accepted without clauses, and where they could spend every moment doing awesome stuff with their new parents.