The Petersens performed a beautiful rendition of Southern Christian hymn 'Farther Along' in the open outdoors.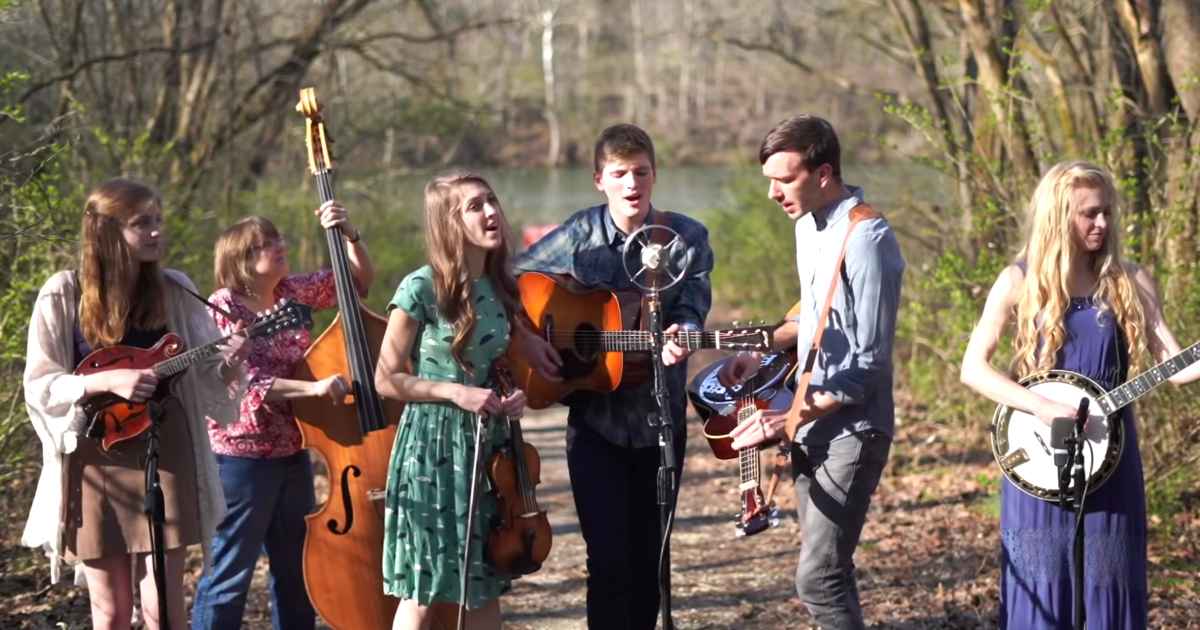 The family band is based in Branson, MO, and consists of Katie Petersen on the fiddle, Ellen Petersen on banjo, Matt Petersen on guitar, Julianne Petersen on mandolin, Karen Petersen on bass, and Emmett Franz on dobro.
'Farther Along' was written by William Buel Stevens who was born in 1862 in Scotland County Missouri. William Buel Stevens and his wife dedicated their lives to God after experiencing a string of tragic deaths in their family.
Tempted and tried, we're oft made to wonder
Why it should be thus all the day long;
While there are others living about us,
Never molested, though in the wrong.
They joined the Church of God Holiness and spent some years traveling as tent evangelists and established two church communities. One in Queen City Missouri and one in Moulton Iowa. He remained a minister until he died in the early 1940s. All their children died before them, some as little children, and one at 19, and a daughter lived a little longer. The sadness they experienced because of this may have shaped the words of their songs.
Farther along we'll know more about it,
Farther along we'll understand why;
Cheer up, my brother, live in the sunshine,
We'll understand it all by and by.
With the world in chaos and people feeling more broken than ever, let us think about what God says; He is nearer to you then than at other times. The Bible doesn't promise that God will keep us out of trouble but that He will deliver us out of them all!