After her dad was a no-show for her father-daughter school dance, her big brother stepped in to save the day.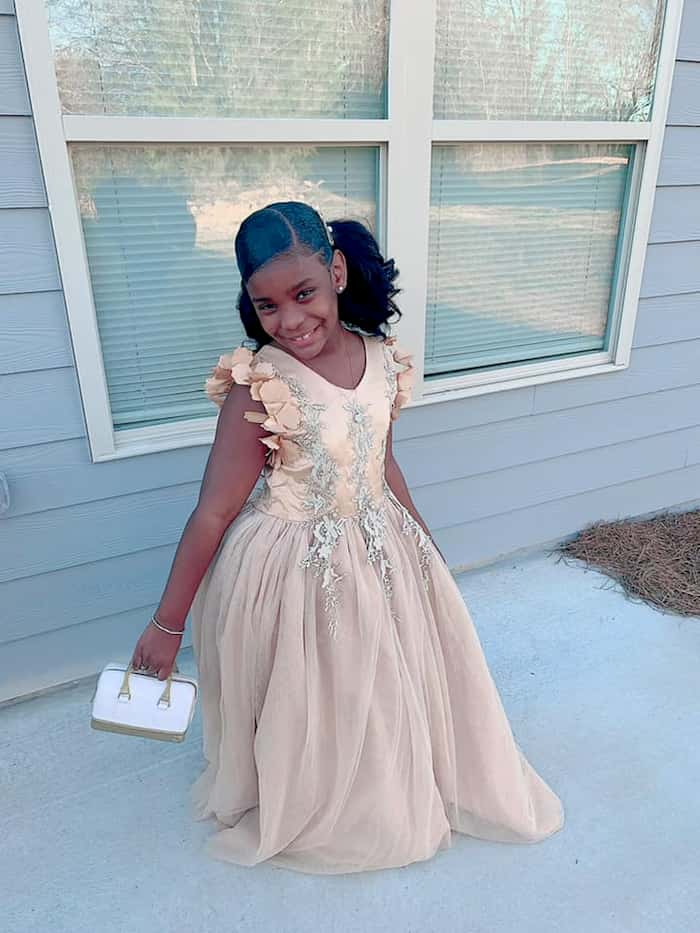 7-year-old Skylar Hamerter was beyond heartbroken on a milestone day for most girls. Her father had not been there for the dance in the previous year and this year she was really expecting him to be there for her, but sadly, he wasn't. But thankfully her older brother stepped up and took charge of the situation.
"Mommy, I want my dad to come with me to the dance," she told her mom, Trelysia Hamerter. "I don't want grandpa. I want my dad, I want everyone to know I have a dad."
Trelysia was hopeful her ex would follow through on his promise this year, as she watched Skylar's anticipation for the father-daughter school dance build, but she couldn't help but worry as her ex stopped answering the phone days before the big event.
"I felt so bad because there was nothing I could do because I'm not a male," Trelysia Hamerter said. Finally, when the big day arrived, her worst fears came true when her ex didn't show up.
"This is the 2nd year that my daughter's father stood her up for the Daddy/ daughter dance," Trelysia wrote on Facebook. "She cried because she had her heart set on going."
Skylar's 11-year-old big brother, Christian, saw his mom crying and so, he volunteered to step in if Skylar's dad failed to show. He picked out a suit and tie to match Skylar's beautiful gold dress and wasted no time in taking her to the father-daughter school dance.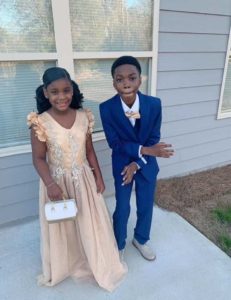 "Y'all, I literally cried," Trelysia Hamerter said. "Her big brother stepped in and said he'd take her because he wanted his sister to know that she deserves a man keeping his word and making her feel special."
Trelysia's post went viral and thousands of people commended Christian for stepping in as a big brother and showing Skylar that all men weren't the same.
Trelysia says both the kids enjoyed themselves at the school dance, and that she was so proud of Christian for how he came to his sister's aid. "Just know that I'm raising someone a GREAT HUSBAND one day," she said.
We absolutely agree with Trelysia that Christian is going to be a great man and husband one day. Let us keep this family in our prayers and that God would continue to intervene in their lives and be their provider at all times.