In an era where the world of music is dominated by digital beats and electronic soundscapes, the pure essence of live instrumentation still finds ways to surprise and captivate audiences. And on a recent episode of America's Got Talent, a female brass quartet named MOS did just that, transcending the conventional boundaries of their instruments.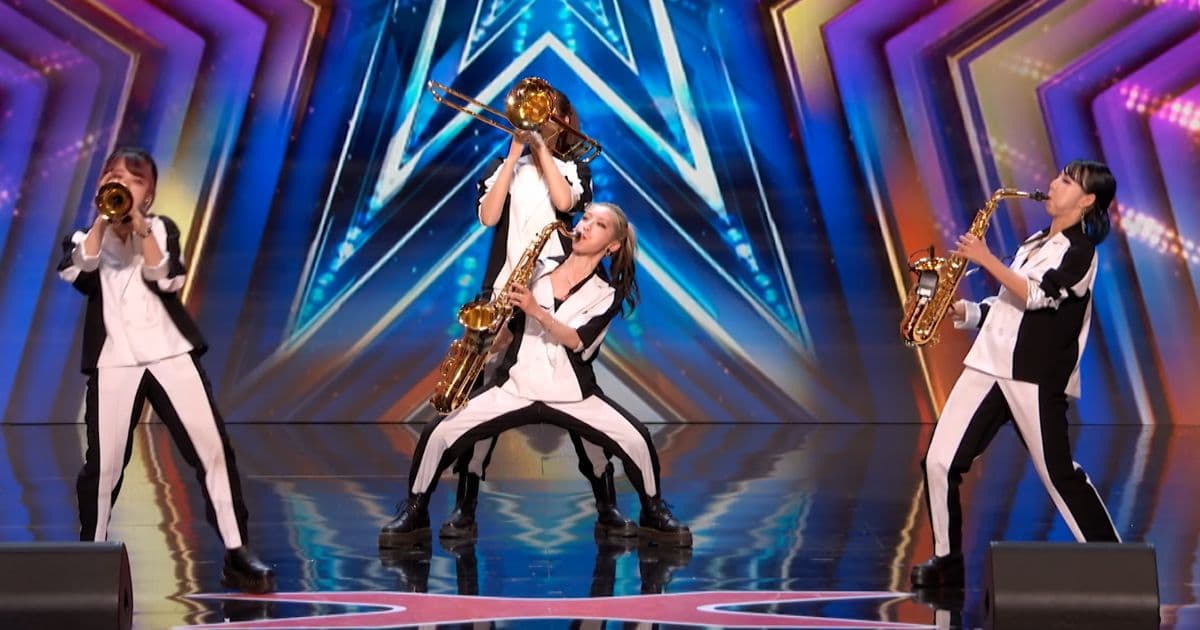 It's easy for one to get trapped into the mindset of associating certain instruments with specific genres. Guitars and drums? Rock music. Fiddle and harmonica? Probably bluegrass or country. But the quartet MOS had something different in mind when they took the stage. Using instruments typically reserved for classical or jazz renditions, these talented young women chose to bring the house down with a popular pop chartbuster, Jessie J's "Bang Bang."
As the lights dimmed, the stage was set with four women in the spotlight, each with their brass instruments. The beginning was subtle, a delicate intro, leaving the audience curious but unassuming. But as the first notes of "Bang Bang" became recognizable, the atmosphere changed palpably. The moment the saxophonist stepped forward, delivering a masterful solo rendition of the hit song, the studio audience erupted in excitement, with shouts, claps, and cheers echoing throughout the hall.
And the energy didn't stop there. As one young lady stepped back, another came forward with her trumpet, further electrifying the enraptured crowd. Each member of MOS seamlessly blended into their shared choreography, hopping and moving in perfect harmony, not missing a single beat.
Their infectious energy wasn't contained to just the audience. A quick pan of the camera revealed Heidi Klum swaying to the beat, while Howie Mandel subtly nodded his head in approval, signaling a resounding yes to MOS's unique rendition.
In mere minutes, MOS transformed the stage into a dance floor, proving that music, regardless of its instrument or genre, has the unparalleled power to bring people together. By the end of their act, the entire room was on its feet, celebrating the heartwarming and uplifting prowess of these young musicians.
Their performance on America's Got Talent wasn't just a mere audition. It was a reminder that creativity knows no bounds, and with passion and dedication, one can always find new avenues to express oneself.
"Make a joyful noise unto the LORD, all the earth: make a loud noise, and rejoice, and sing praise." – Psalm 98:4.