An Italian artist was over the moon when he captured an image of a figure presumably the image of Jesus with His arms outstretched- like the world famous 'Christ the Redeemer' in Rio de Janeiro, Brazil.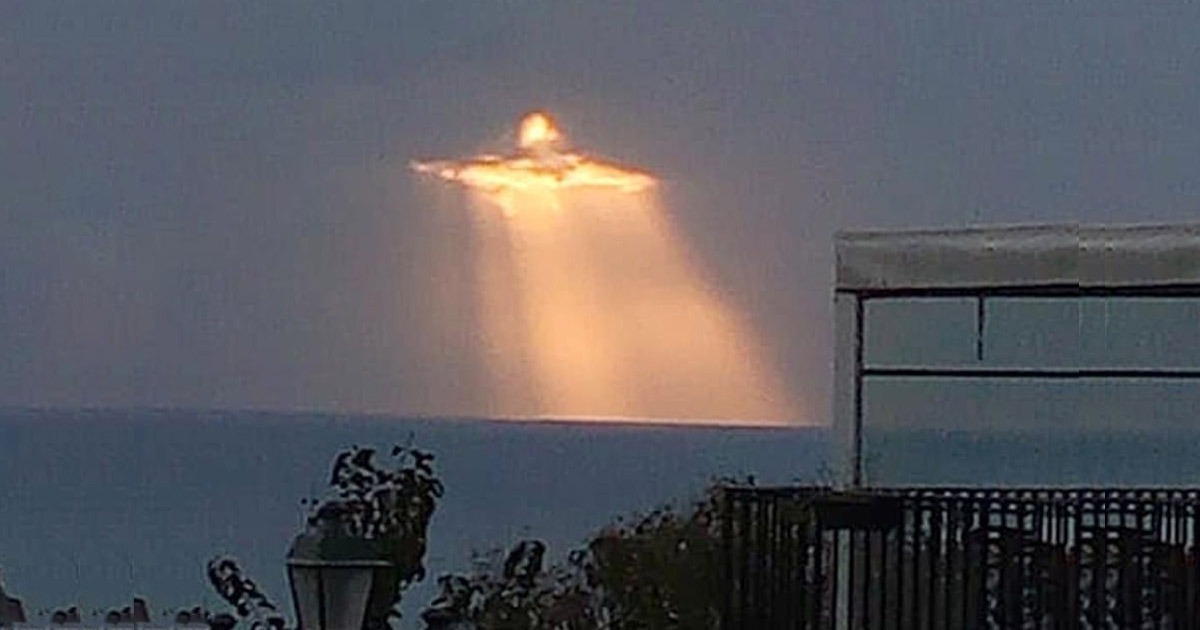 Alfredo Lo Brutto, from Agropoli, Italy, snapped the incredible pictures at his home.
He says, he doesn't share photographs on social media but couldn't wait to post these ones.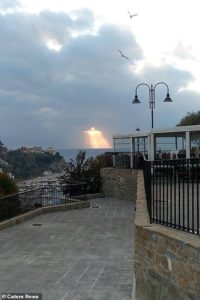 The image seems to be formed when the sun bursts through the clouds to resemble the renowned Christ the Redeemer statue.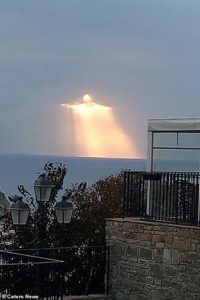 Alfredo said: 'I was enchanted by the view. I don't often share pictures on social media, but when I took this one, I instantly felt like I wanted other people to see it, because it was so beautiful.'