The Piano Guys played a beautiful rendition of Rascall Flatts' 'Bless The Broken Road.'
It is an immaculate cover by Jon and you can see how talented and gifted he is as a musician.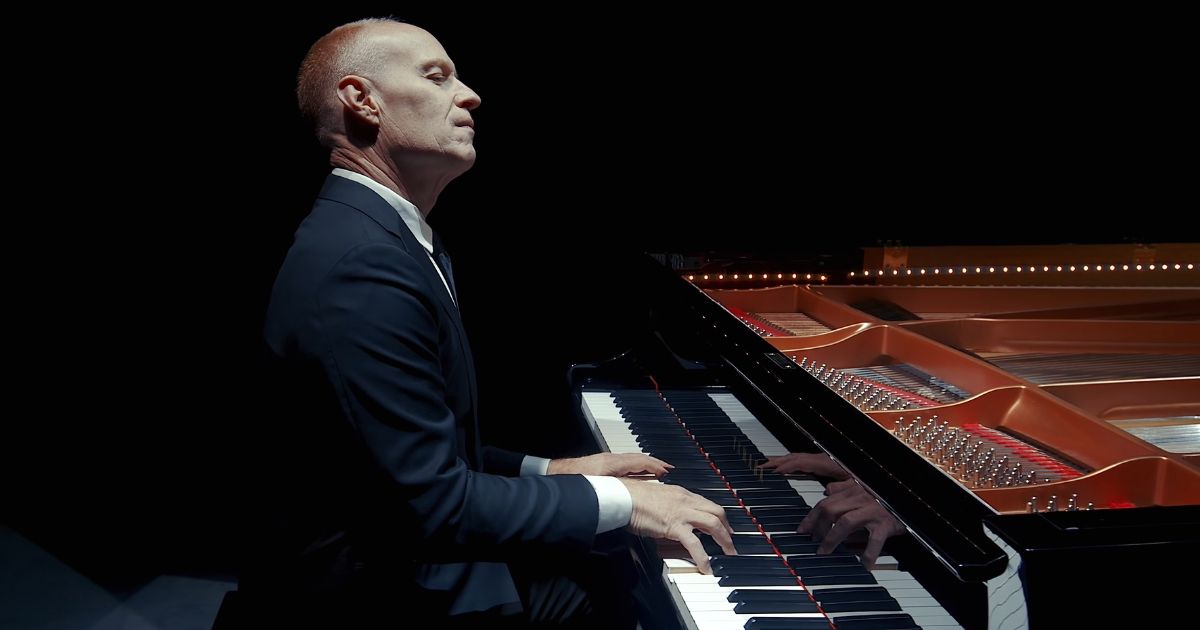 The minimal use of lights puts Jon and the piano in the spotlight and makes you appreciate this really good cover of the song.
This song was originally recorded by Nitty Gritty Dirt Band on their 1994 album Acoustic. It describes how through broken roads, heartbreak, and broken relationships, one can finally find true love.
I set out on a narrow way many years ago
Hoping I would find true love along the broken road
But I got lost a time or two
Wiped my brow and kept pushing through
I couldn't see how every sign pointed straight to you
Rascal Flatts recorded the song for their Feels Like Today album which was released in November 2004. It spent five weeks at #1 on the country chart.
Nitty Gritty Dirt Band's Jeff Hanna recalled, "Rascal Flatts toyed with recording it on their first album, and they put it on hold for their second album. It had over 150 holds, and it got to be a running gag with us. In 2004, Brooks & Dunn had it on hold, and they were about to cut it, and I found out Rascal Flatts finally cut it. Then we got a call that said, 'Not only did we cut your song, but it's the next single!'"
That every long lost dream led me to where you are
Others who broke my heart, they were like Northern stars
Pointing me on my way into your loving arms
This much I know is true
That God blessed the broken road
That led me straight to you
Yes, He did
The Piano Guys have made our day with this beautiful cover of "Bless The Broken Road." A song so apt for today when many of us have lost loved ones to the coronavirus and are struggling with the lockdown and self-isolation. May God use this broken road to do something beautiful and new in our lives today. Amen.