Michael Buble shares a heartwarming performance with a London gospel choir singing the classic song, 'Bring It On Home To Me.'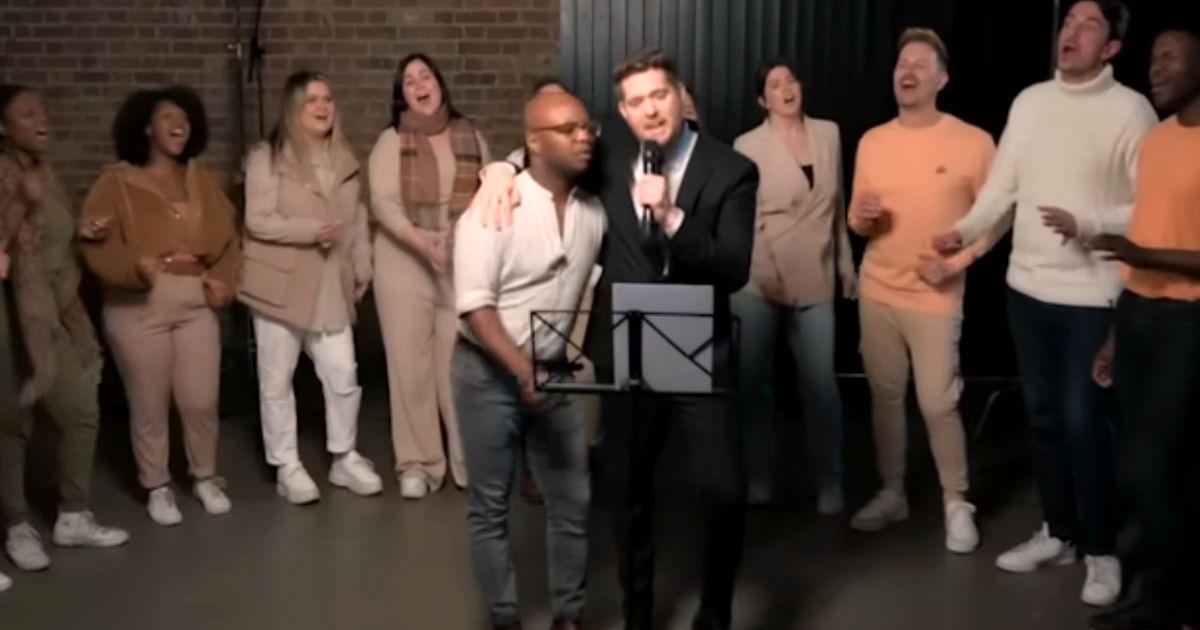 The choirmaster of London's West End Gospel choir, Nathaniel Morrison, had a secret plan with Buble's film crew to treat the famous singer and the group's singers to a fantastic rendition of Michael's latest song.
Micahel Buble was on a promotional tour for his new album 'Higher' when arrangements were made by Nathaniel for Mr. Buble to visit the group. Unknown to all of this, the choir was being trained to sing Michael's new song, believing they were just making clips for his social media.
The video starts with Buble spending a few moments outside the practice room where he was keenly listening to the choir sing "Jesus, What a Wonder You Are" he says that he loves the gospel music, and he "loves human beings coming together and singing."
The choir can't hold it together when they see him and break into laughter, clapping, and screams out of excitement. Michael also looks pleased to be among them. Soon Nathaniel tells Michael they will sing a song that he would know and asks him to join them.
Nathaniel flexes his excellent pipes and sings the first verse of Michael's song as the famous singer is touched and watches with tears in his eyes. The song became popular when legendary soul singer Sam Cooke performed it in 1962. It is about a man waiting desperately for his partner to return home. Apart from Buble, the song has been covered by famous artists like Rod Steward, John Lennon, Mickey Gilley, and more.
Soon Michael takes over singing the song, and Nathaniel and the group sing the background vocals. They are all so talented and blow us all away with their singing and passion. After they finished singing the song, Mr. Buble went up to each of them and gave them a hug and Nathaniel.
Michael says he has been to many programs to promote the new song but this experience was so beautiful. He speaks about it to the choir and viewers, saying, "When I recorded this song, it was the greatest thing I recorded in my life. I've been driving people crazy. I kept saying … 'How am I ever going to make a moment of this and let people see it? How beautiful is this?' And this is the moment. You guys gave me a moment."
This was a great moment for the choir members of Nathaniel's West End Gospel and Michael Buble. We're sure they're never going to forget it all their lives.