An elderly woman in Washington had her house fixed and made over by a firefighter who was dispatched earlier to her house when she accidentally activated her emergency "life alert" pendant.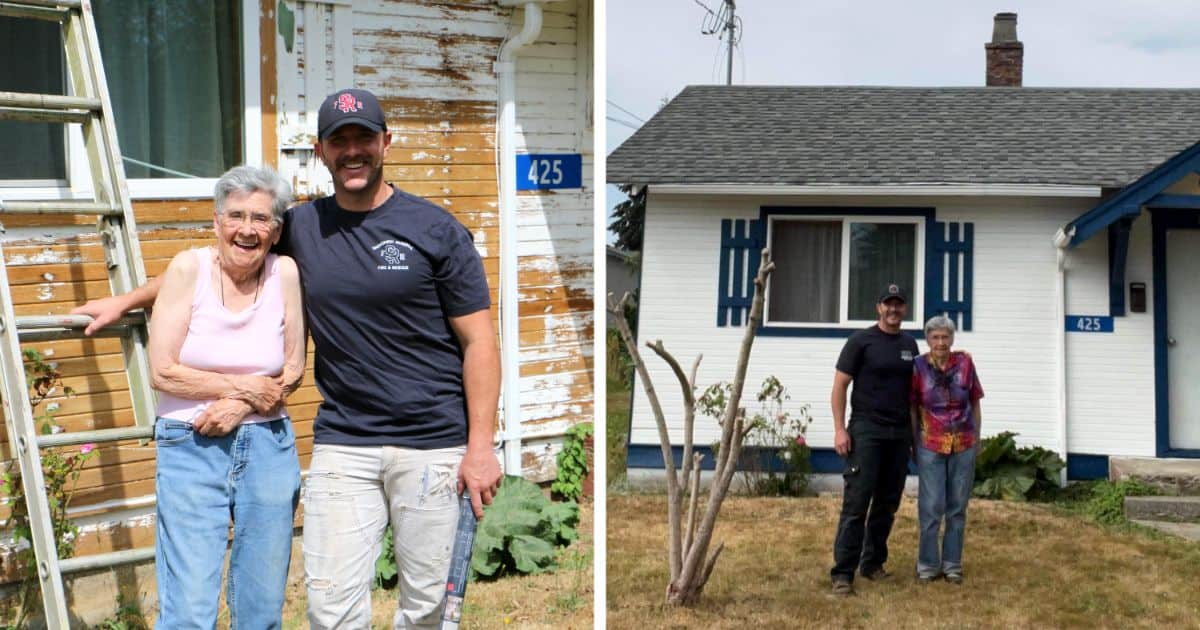 Brandon Huber, a firefighter of Snohomish Regional Fire & Rescue got to know Elsie after the false alarm incident and learned that she mowed her own yard even in her 90s and her house was old and in a rough condition needing some makeover. So he wanted to help further.
"A larger and more visible calling pushed him to do more than just mow the lawn," Snohomish Regional Fire & Rescue shared on Facebook. "The chipped paint and old wood shingles were in dire need of a makeover."
With the help of his four sons and funds from a local not for profit organization called Fire 7, he took up the task of cleaning and painting the house, completely transforming the place in four days.
"[The house] was in rough shape, mostly wood and almost no paint," Huber said. "It needed some love."
Elsie said: "Nobody asked him to do this. He has four kids and works 24-hour shifts, but he did this on the side and it's amazing. It changed my life!"