Internationally acclaimed singer Andrea Bocelli who has sold 45 million albums worldwide claims that faith is the reason for his life.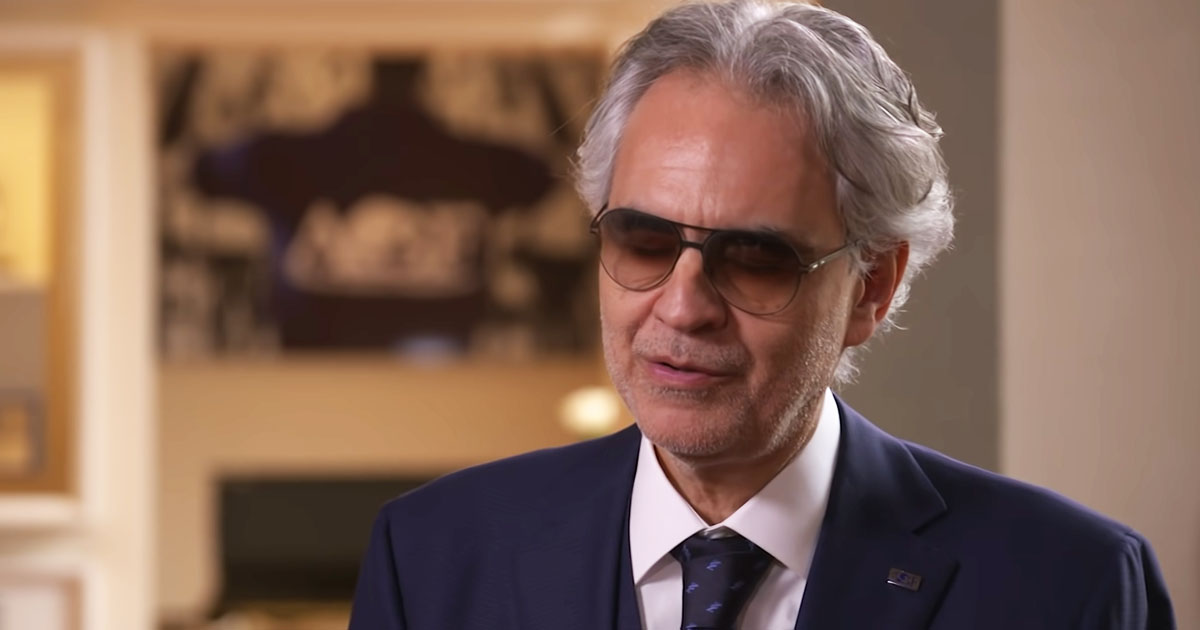 In an interview with EWTN's Colm Flynn, Andrea opens up about his faith and love for music with his wife Veronica.
The interview was held at the Andrea Bocelli charity headquarters in the Italian city of Florence, where Andrea Bocelli told Colm that without faith in God, everything would lose meaning in his life.
"If life didn't exist, an eternal life, a life after life, everything would lose all meaning. So, my faith comes from extremely simple reasoning. I do not believe in the clock without the clockmaker. Therefore, I have faith. I have a lot of faith in the one who made the world." He said.
Andrea has been blessed by God in every aspect of his life, he says he is very thankful for his unified family, his children, and his career God. He told Colm, "Whoever puts his life in the hands of the one who created it, who wants him, desires and loves him, puts their life in good hands," he said.
When Colm asked him about his career as a singer, Andrea was very open in saying that he wasn't sure he would make it as a singer and so he studied law as a backup.
He added, "Success is an accident on the road. Things happen because there is a grand design," he said when asked about his career as a singer. "So much has been given to me. I have been given a unified family that has supported me and loved me. I have had a life of rich possibilities, of experiences….so much received, so there is so much I should try to give."
Andrea was asked about how he started his charity, to which he said that it started after Veronica was devastated when the earthquake happened in Haiti and they both help that country through the Andrea Bocelli Foundation.
He added that the goal of the charity was to empower those in need around the world, with a stress on the importance of education. "Just to be together to do something good for somebody else, then God is there," Veronica shared.
Veronica adds, "Whatever we have been able to achieve during the past years," she continued. "Is just the kick off for what we can do in the future."