North Carolina firefighters with no kids of their own, surprised all when they babysat kids of parents who had to have emergency medical attention.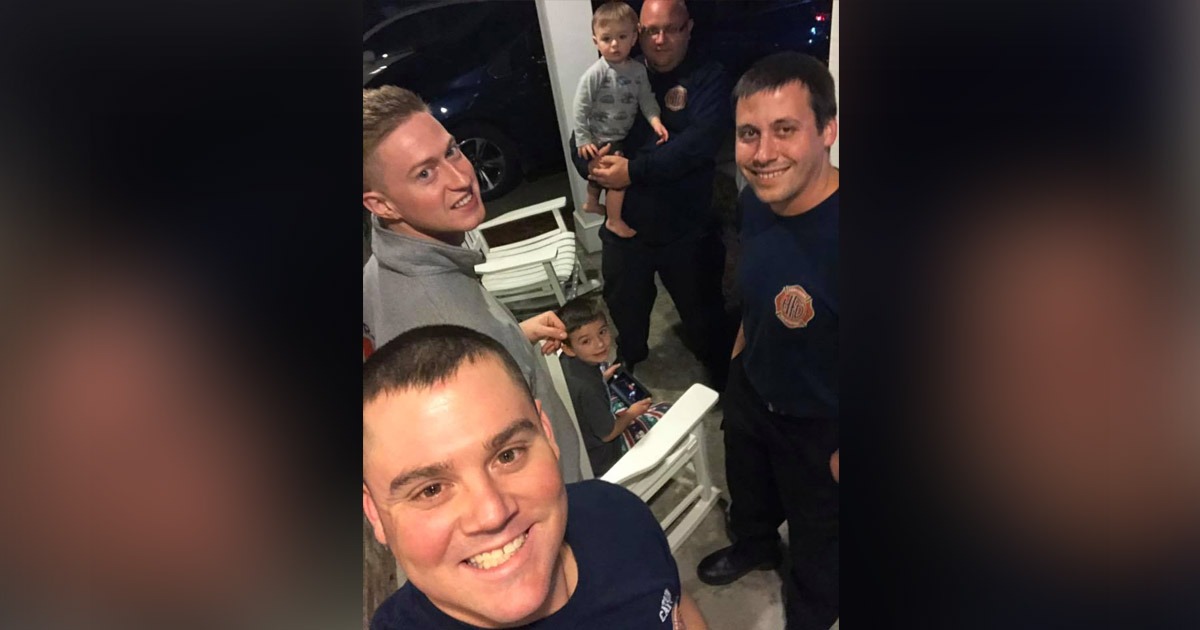 The firefighters responded to a medical call for which they had little training but stepped up to the call of duty without thinking twice. After reaching the house of the family they were to help, they realized that the father would have to be transported along with his wife to the hospital for medical attention, so the brave members of Harrisburg Fire Department's Engine-3 became babysitters for their two little boys.
Chris Carter, a Firefighter with the Harrisburg Fire Department said, "We were dispatched for a medical call and [when we] got there the patient needed to be transported along with his wife, so the parents had to leave two children in the house."
Another responding firefighter, Lee Dewitt said, "We all knew what needed to be done. So we needed to get the family the medical help they needed right away and it just became natural that we were all ready to just take care of the kids until grandma and grandpa were able to get there and take over."
The firefighters kept the boys, ages 1 and 7, in high spirits by playing Hot Wheels with them and pushing them in a toy car around the block for about a half-hour before their grandparents arrived.
This is why we love our firefighters because they do not think twice before going above the call of duty.