Firefighters are loved because they go above and beyond their call of duty to help people at all times, even when they get unusual requests like this one in Brazil.
Joinville Volunteer Fire Brigade in Brazil got a call about rescuing a disabled man's baby doll named Nico who is Sérgio da Silva's best friend. The doll was dropped from the third floor of the building where he lives while "sunbathing".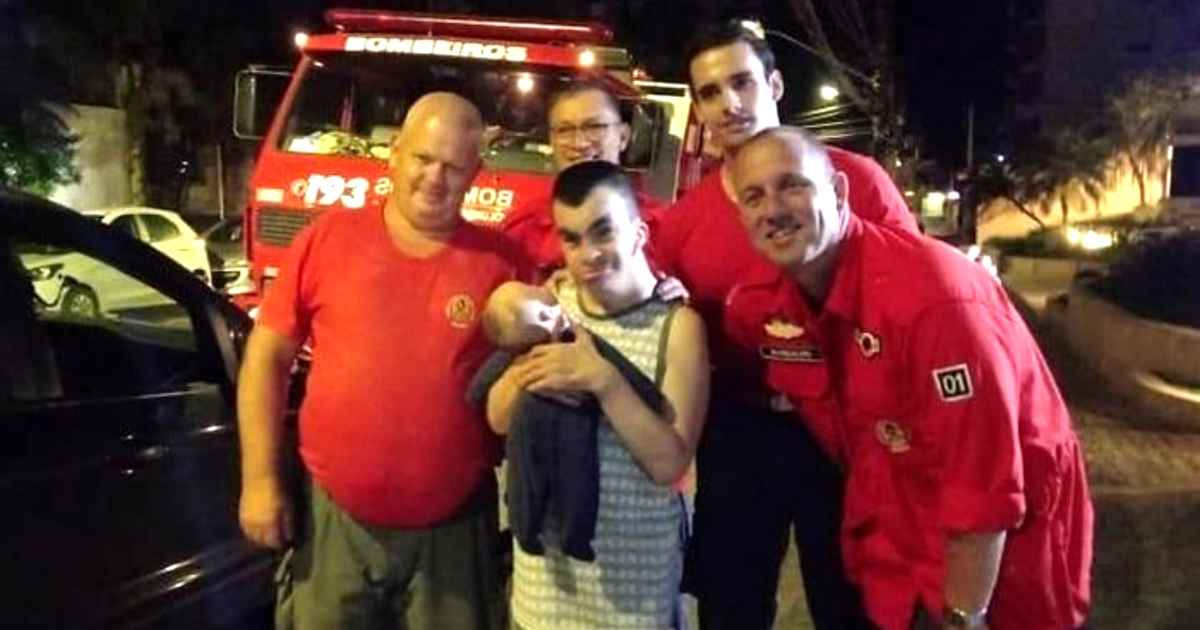 It was 10 pm when firefighters José Custódio Farias, Pedro Fleith, Heveraldo Barbosa dos Santos and Valdecir Preusser, responded by going to the center of Joinville to help Sérgio.
The Santa, Catarina native, 49-year-old Sergio da Silva, has an intellectual disability, which was caused by a lack of oxygen in the brain during childbirth. His mental development did not exceed six years of age. He received Nico from the family and is a constant companion wherever he goes.
"He has clothes and changes every day. Sérgio takes the doll to brush his teeth when he brushes his and celebrates Nico's birthday together with his. He stays with Nico all the time, except when he goes to classes at Apae. Then, he tells the doll to be nice and take a nap while he is away," said Sérgio's sister, Solange da Silva.
That's why they had to save Nico after he fell off the balcony and landed up on the roof of the building's garage. "He kept going to the balcony and looking at the doll down there, and he was crying and talking to him. We didn't know what else to do, except call the firefighters to help," Solange said.
Solange called up the fire department not sure if they would pay heed to her call, but the dispatcher at the Emergency Center understood the situation and sent a unit to help the family.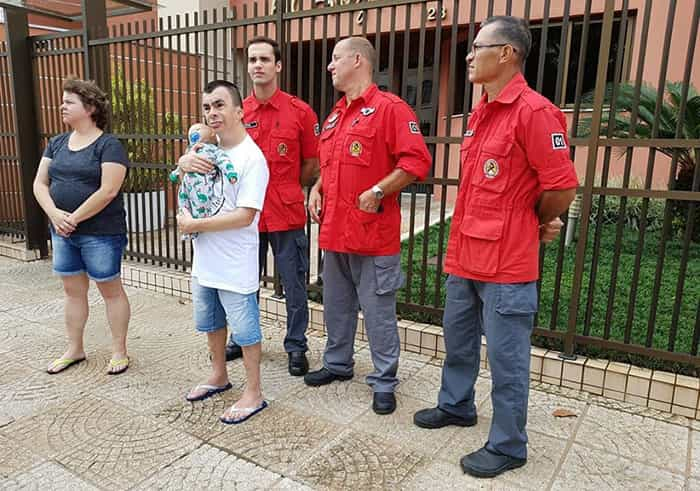 "When we were told it was lying on a roof, I imagined it was on top of a house. I didn't understand anything when we arrived and it was a building, until I saw where the doll was. There is a passage of about three meters and another of four meters high. Then there was the roof. We went up to see where he was, but we couldn't get on the roof because we didn't know what it was like underneath, it wasn't a thick roof", said fireman José Custódio Farias.
They threw a rope onto the roof until it hit the doll with the help of a bow and then slowly closed the loop until Nico was caught by the rope. "We tried to pin it down, we thought of other ideas, but nothing was working. It was improvised, there was no other way to do it ", recalled Farias.
The family took Sérgio for a ride to distract him and when he got home and saw Nico in bed, he was extremely happy. On Tuesday, the fire department returned to visit him and he promised them that Nico will now be "well away from the balconies".