A 10-year-old girl who scored her very first basket decided to share her happiness with her father by running straight into his arms after that important moment in her life.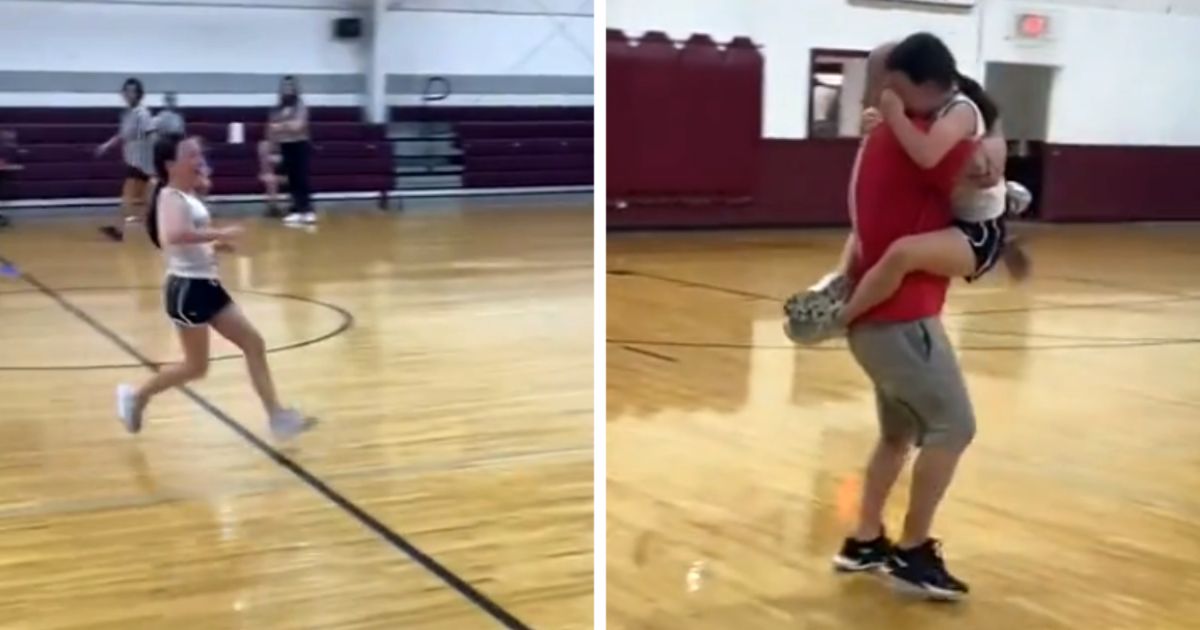 That heartwarming moment has gone viral now after the video was uploaded on TikTok by user @larryjmac1984. The 20-second video has been viewed by millions who witnessed the sweet daddy-daughter moment between Larry and Presley.
A first basket is always a special moment for anyone, especially Presley Macaluso who was over the moon when she scored at a youth basketball game recently in Albany.
When the young girl ran straight into her daddy's arms, even got a response from the SportsCenter who shared the video saying, "This moment is so heartwarming, she scored her first basket and then ran to her dad to give him a hug."
There's no doubt that Presley had been training hard to achieve this success in an actual game even though her dad says that she scored many in their driveway.
Proud dad Larry, uploaded the video on his TikTok with the caption "My baby's first shot in a game, what a moment."
Larry was filled with pride for his daughter when he said, "She's made many, many shots at home, but that was the first in a game." He added, "We have been working hard here at the house and it paid off.
Ephesians 6:1-3 "Children, obey your parents in the Lord, for this is right. (2) "Honor your father and mother" (this is the first commandment with a promise), (3) "that it may go well with you and that you may live long in the land."