Homecomings are a very emotional affair, and you better get some tissues ready for this one because it will definitely move you.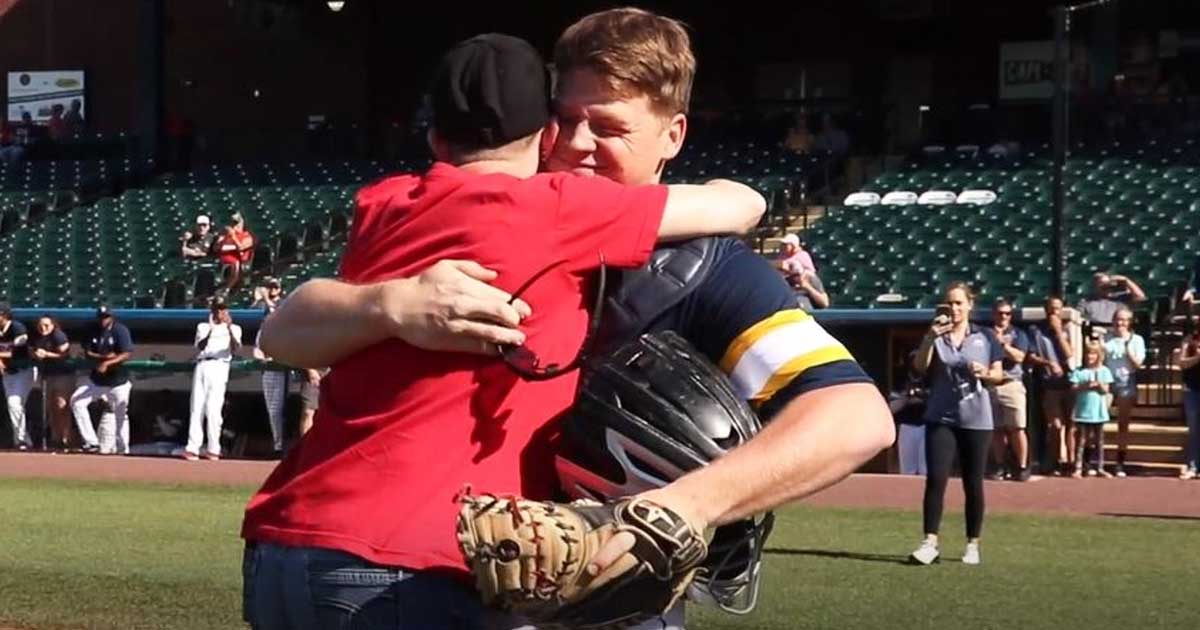 US Marine Cpl. Shane Miller was on deputation in Asia for the last two years and when it was time for him to return home, he made sure it was a big surprise for his family, especially his mom.
His mother went to the York Revolution game to throw out the first pitch in his honor, but as she finished throwing to the young man who was the catcher took off his mask and then she almost fainted.
Jennifer Miller got the surprise of a lifetime, when the catcher turned out to be none other than her darling son.
The proud mom said that Cpl. Miller, joined the Marines straight after high school, as he got interested in the Marines while in the JROTC program at Dallastown High school.
What a moment it must have been for this mom and their whole family to be reunited after spending 2 years apart.