It was a heart-wrenching effort by Florida Police, firefighters and, a good Samaritan who worked in tandem to help rescue a family trapped inside a crashed car in a canal.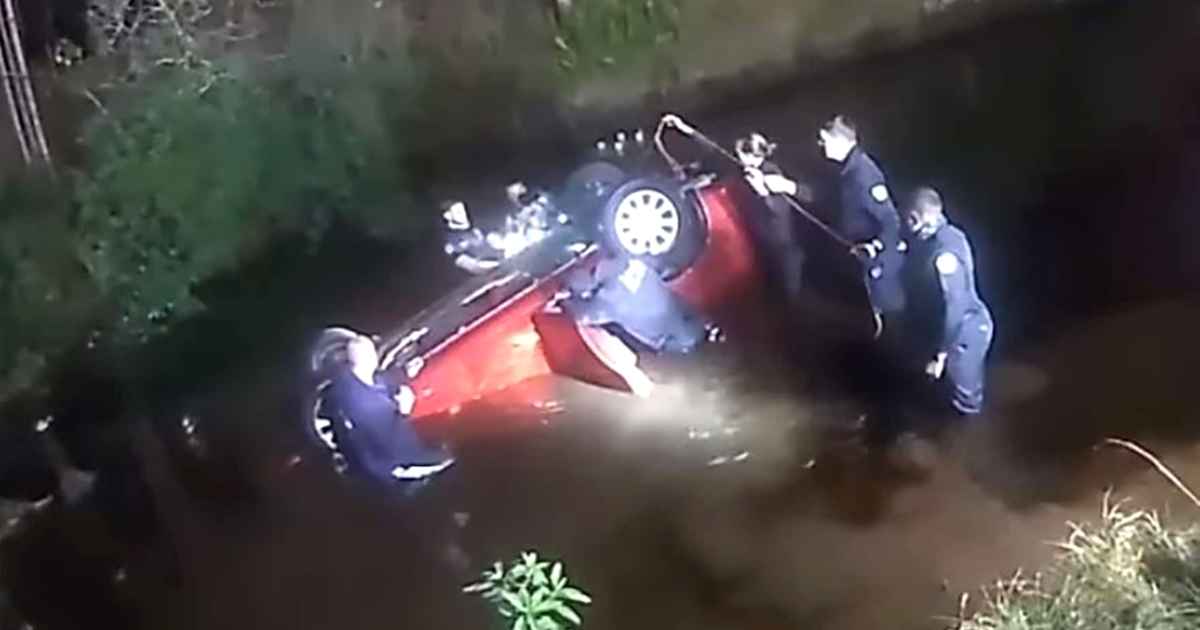 Orlando police released bodycam footage of the daring rescue and said their officers reached the pond off Lee Vista Boulevard on Thursday night to find the overturned car with a dad and his two sons, ages 12 and 4, still inside.
Officer Mckenzie Greene said hearing 12-year-old Gabriel screaming while climbing out of the pond was "gut curdling" and gave them "goosebumps all over." The boy was able to get out of the car, but his 4-year-old brother and father were still trapped inside the car. Gabriel begged officers to save them and Firefighters had to cut off the doors of the car to free the child and his father which took 40 minutes.
OPD officers help firefighters rescue family in submerged vehicle

WATCH: Body-worn camera recorded tense moments in a retention pond along Lee Vista Blvd. December 10, as our officers and the
Orlando Fire Department worked side-by side to rescue a 12-year-old boy, his father, and his 4-year-old brother trapped in a car. The family is safe and in good health, and so are our officers and the firefighters, who didn't hesitate to jump in and help where they were needed!

Posted by Orlando Police Department on Monday, December 14, 2020
The police were called by Jose Diaz, a good Samaritan who was driving behind the family's car after it lost control and crashed. He displayed unusual bravery when he jumped into the water to help the family. Diaz kept the 4-year-old's head above water until firefighters freed him.
Diaz didn't hesitate to jump into the chilly water, because his "main worry" was to "try to save the life of the kids." Police said the family was safe and healthy and thanked Diaz, the officers, and the firefighters who assisted in the rescue.