A special tribute to the healthcare workers on the frontlines of fighting the coronavirus was given by the Fort Myers Police Department in Florida. They parked police cruisers in the shape of a heart at the Lee Memorial hospital last Thursday.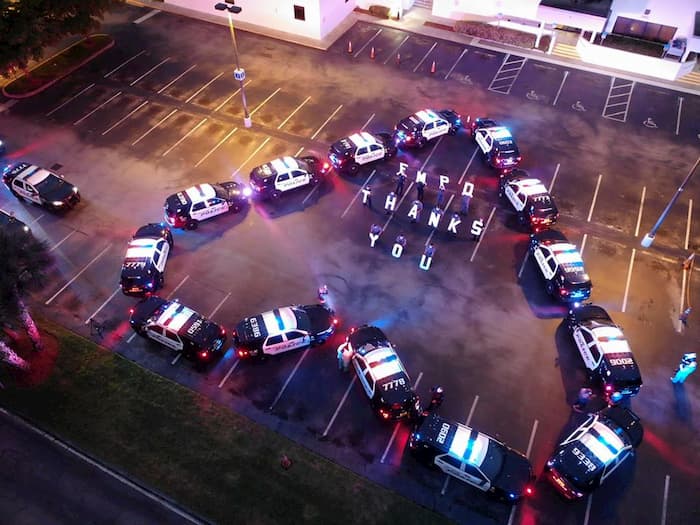 The officers stood in the middle of the heart created by 14 patrol vehicles with red and blue lights flashing, holding up letters to spell out: FMPD THANKS YOU. Doctors and nurses could see the scene from the windows above.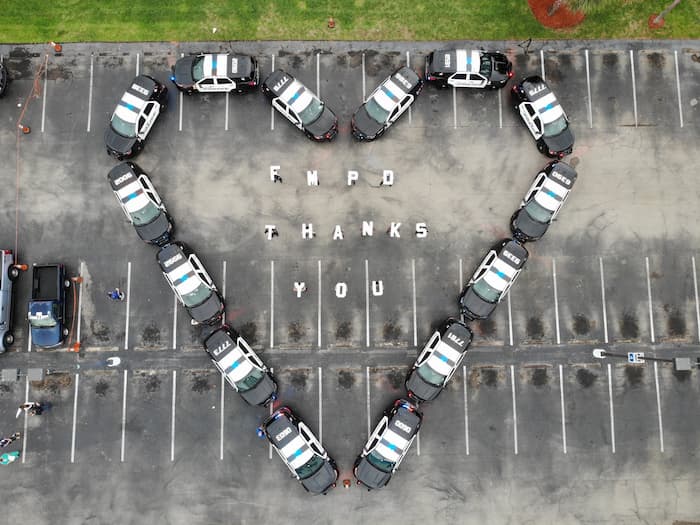 Fort Myers Police Department posted aerial shots from the tribute to Facebook and wrote: "We appreciate each of the hard-working medical professionals and wanted to simply say 'Thank You.'"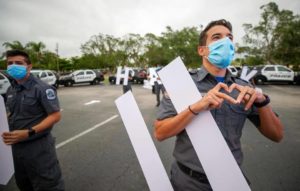 "It was a pretty amazing and personal turnout and we couldn't be more proud to work side by side with you Lee Health."
The concept was by Officer Kristin Capuzzi while talking to her fleet lieutenant and accomplished it with recruited officers who volunteered.
They created the heart during the hospital's shift change to surprise as many staff members as possible.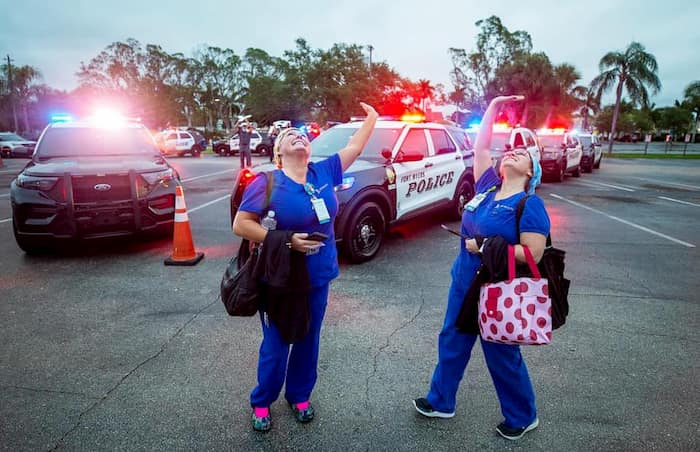 "It's kind of like our hometown hospital… We wanted a nice way to say thank you to our health care professionals," Capuzzi explained.
"You could just tell we were grabbing their attention," Capuzzi said. "Some of the nurses were getting in their cars teary-eyed and would come over to take pictures. It was really neat."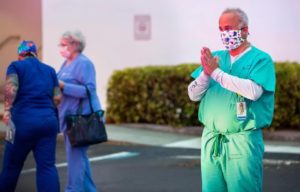 There were 27,869 confirmed cases of COVID-19 with 867 deaths in Florida. Lee Health had 79 COVID-19 patients in treatment spread across its network of hospitals. 165 employees of the healthcare system have been quarantined at some point, and 30 staff members who had been exposed to the virus at work have tested positive for COVID-19.
As doctors and nurses continue to put their lives on the line fighting COVID-19, it is fitting that the Fort Myers Police Department show their appreciation for them in this epic way.