Little girls make the most adorable and cutest Flower girls at any wedding, but this 84-year-old grandma blew guests away when she decided to be the Flower girl at her granddaughter's wedding.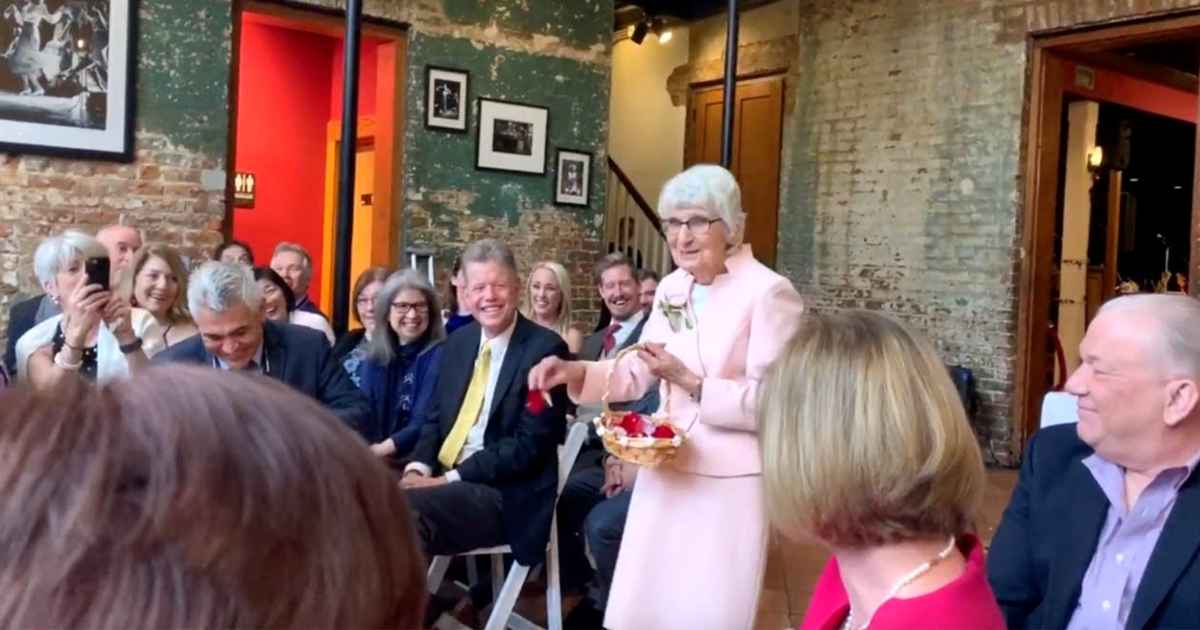 New Orleans bride, Sarah Tellers was planning her wedding to fiancé Nathan, and she wanted her grandmother, Marcelle Petriw, to be a part of it as she was her last living grandparent. She says her grandmom is someone who has a flair for drama and she thought of a 'flower gran' role for her.
Flower Gran
Sarah asked her grandmother to be the flower girl, "She was super excited when I asked her and immediately said yes!"
A video of the wedding shows the wedding begins with a beautiful cello and violin performance, then the doors to the hall opened and there was the flower gran dressed in a soft baby pink suit. Marcelle pauses and then a beautiful smile spreads across her face as she begins to walk down the aisle. From a simple wicker basket, she drops pink, red, and white rose petals on the ground.
Wedding guests are amused by what they are seeing and many can be seen smiling and making sweet exclamations. Sarah shared a video to Instagram where friends commented, "I'm sorry to say, she stole the show." Sarah commented, "I'm glad she could make so many people smile. She's an incredible woman and a stand-in flower gran." Another guest commented, "It is overwhelming and charming! What a wonderful moment."