A pensioner was in a flood of tears after a successful surgery in Pampanga province, the Philippines enabled him to see once again.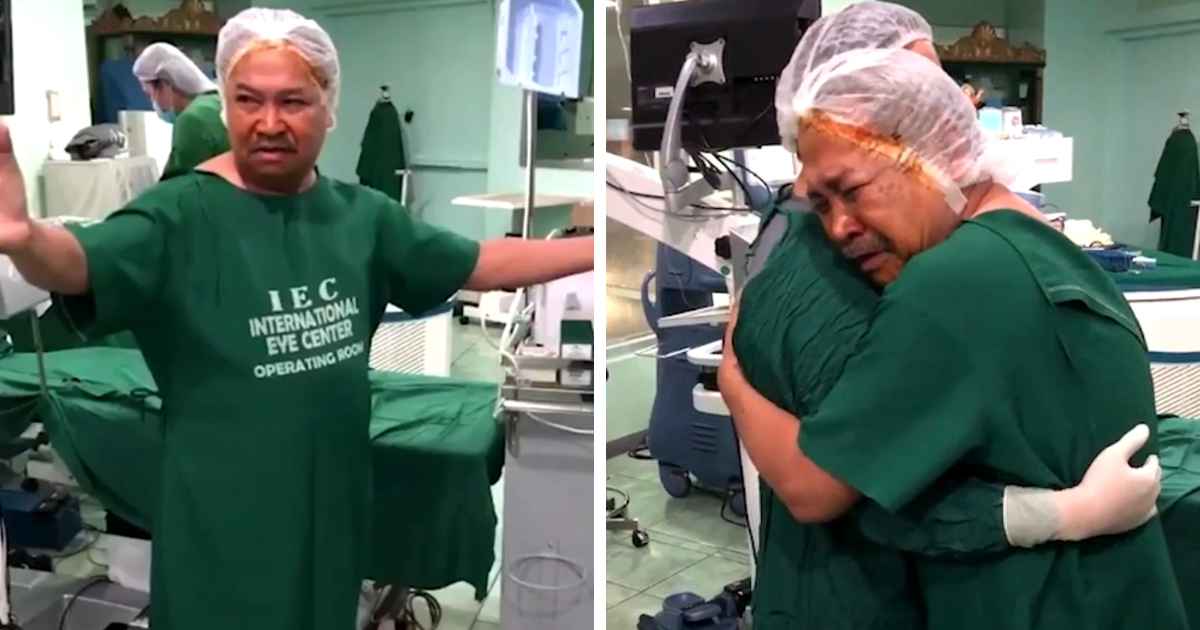 The 65-year-old man realized he could see again after Dr. Noel Lacsamana performed surgery at his clinic in the Philippines.
The man suffered from cataracts for more than 20 years.
Dr. Noel Lacsamana performed a 7-minute surgery on the man which restored his eyesight.
He can be heard thanking God for the miracle saying, "My Lord, thank you," and "Oh Hallelujah."
He was able to read the name of the doctor Noel Lacsamana, who performed the surgery on him, from a card.
Lacsamana used to work in big hospitals but opened this clinic in his hometown to give back to the people and community, more than 60% of his patients are charity cases.