Singer-songwriter Andy Grammer gave the surprise of a lifetime to a young fan and his dying mother.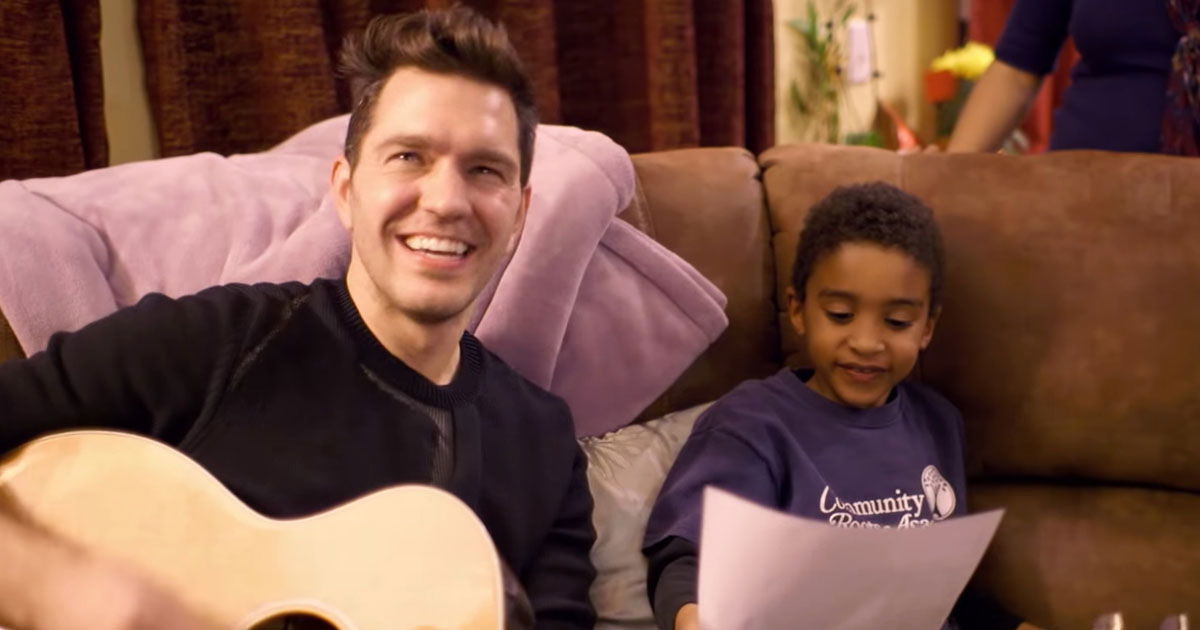 Andy Grammer, 35, rose to celebrity status with hit songs like, "Honey, I'm Good" and "Keep Your Head Up," and was a contestant on season 21 of Dancing With The Stars.
But, in 2009 when he lost his mom to breast cancer, it affected him till this day, and he still misses her.
So, when he heard about a mother and son going through the same situation, he stepped in to make a difference.
Jalen and his 40-year-old mother, Ellie are going through the worst battle of their lives.
Ellie was given just weeks to live after battling breast cancer and brain tumor.
She is getting her family and her son ready for her departure from this earth, Jalen is a huge fan of Andy Grammer.
Jalen and Ellie listened to his songs and watched him dance on 'Dancing With The Stars.'
Andy met with this awesome mom and son duo and surprised them with a rendition of a song he wrote just for them.
Andy told them about his own pain of losing his mother, and so he wrote 'Ellie' for Jalen during his times of grief.
He told Jalen, "This is a song that when you really miss her a lot, you should sing this one."
No one had a dry eye in the room when Andy performed this beautiful song, but sadly, Ellie passed away, but her legacy lives on in the hearts of all her loved ones.