A thoughtful staff member at St. Richard's Hospice in Worcester, England, helped fulfill a patient's wish to see snow again.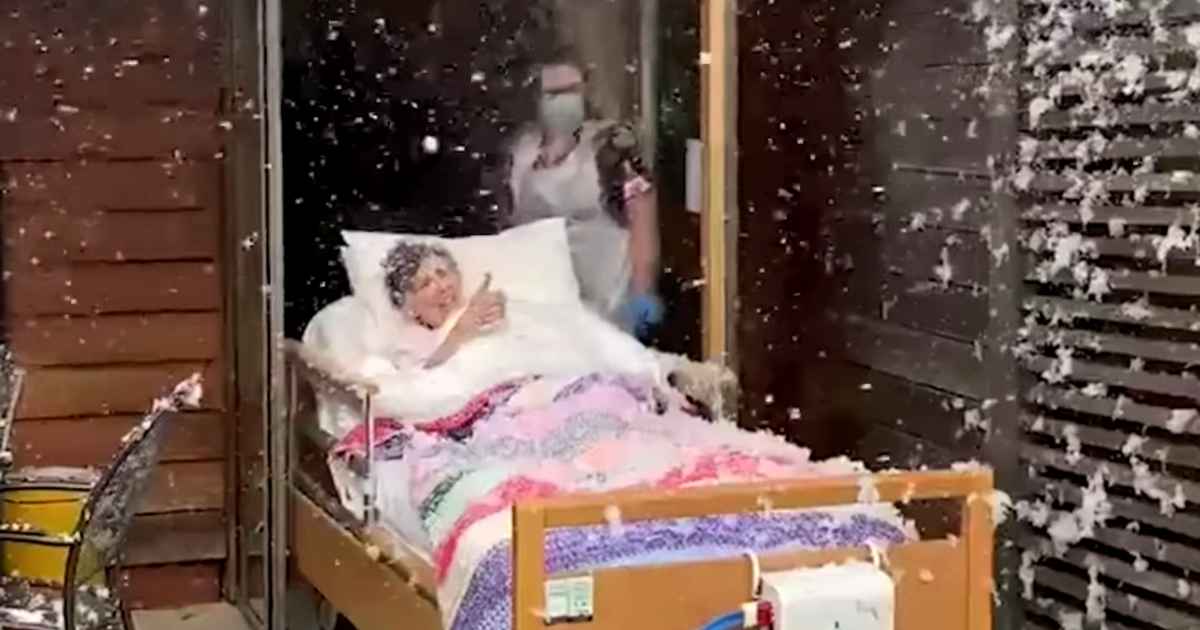 Cameras captured the moment on Dec. 9 when patient Helen Kennaway was being showered in snow after she wished she could see snow again.
A media release by St Richard's said that with help from "Chris and his snow machine" from the nearby CLS Entertainments they were able to create it.
"It is always a privilege to the hospice team to help make time spent at St Richard's as personal, and special, as possible for their patients," the hospice said.