It was a fun off-day for firefighter Sivad Johnson and his daughter which went terribly wrong for him and his family.
An off-day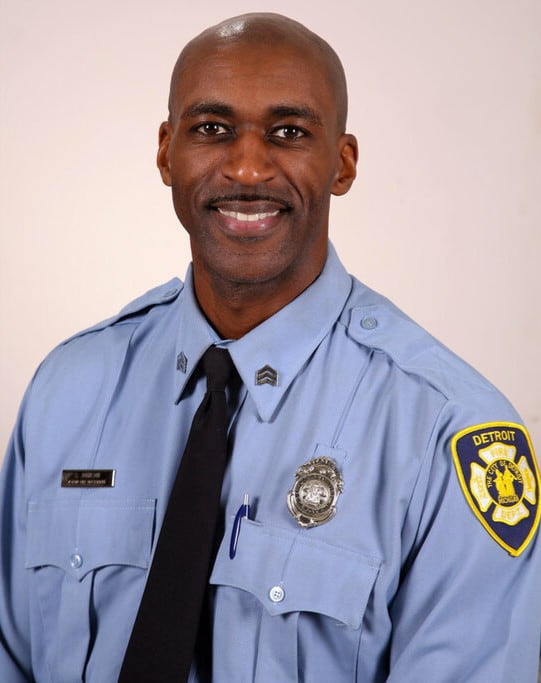 The hero firefighter was enjoying a day at the river with his 10-year-old daughter when he spotted three girls in a problem. Without wasting a single moment, he jumped in to save them but alas lost his life in the process.
Sergeant Sivad Johnson and his 10-year-old daughter took a trip together to Belle Isle, a 982-acre island park in the Detroit River. Suddenly the off-duty firefighter heard somebody shouting that tree girls were drowning, and he knew he had to do something.
Always on duty
The 26-year veteran of the Detroit Fire Department was adept at saving lives and so he handed his keys and wallet to Hayden and took off running toward the emergency. He and another Good Samaritan dived into the Detroit River and swam to the three girls in danger. They got the girls to safety, but while rescuing the girls, a rip current is thought to have dragged the off-duty firefighter to his death.
As soon as Hayden saw that her dad hadn't emerged from the river along with the rest of the folks, she called 911. Her grandfather came and picked her up while crews searched for Sergeant Johnson. However, the next day, his body was discovered and his drowning confirmed.
Firefighter Honored
The death of Sergeant Sivad Johnson has affected his family deeply, in fact, his family at the Detroit Fire Department felt the loss deeply, too. When his body was brought to the hospital, there were about 10 fire companies waiting there to salute him. "I would say there was not a dry eye in the house," said the deputy fire commissioner, Dave Fornell. "I've never seen as many firefighters as emotional as this. He was almost bigger than life. He just moved a lot of people."
The deputy fire commission explained how Sivad Johnson stood out as a firefighter, he was a mentor and a teacher to his colleagues who made their careers. "He was just a magnificent man, soft-spoken, caring, truly a great human being," said Eric Jones, the Detroit fire commissioner. "He was always a hero to me," said Sivad's brother, Jamal Johnson.
Today the whole country knows Sergeant Sivad Johnson as a hero because of his immeasurable sacrifice, three lives were saved. The community is also chipping in to take care of the wife and two daughters he left behind. Our hearts and prayers go out to the family of this amazing man, may Jehovah God be their source of comfort and supply all the days of their life.