One of the most awaited and tender moments at a wedding ceremony is the first dance, where the new husband and wife dance together as a married couple for the first time in their lives.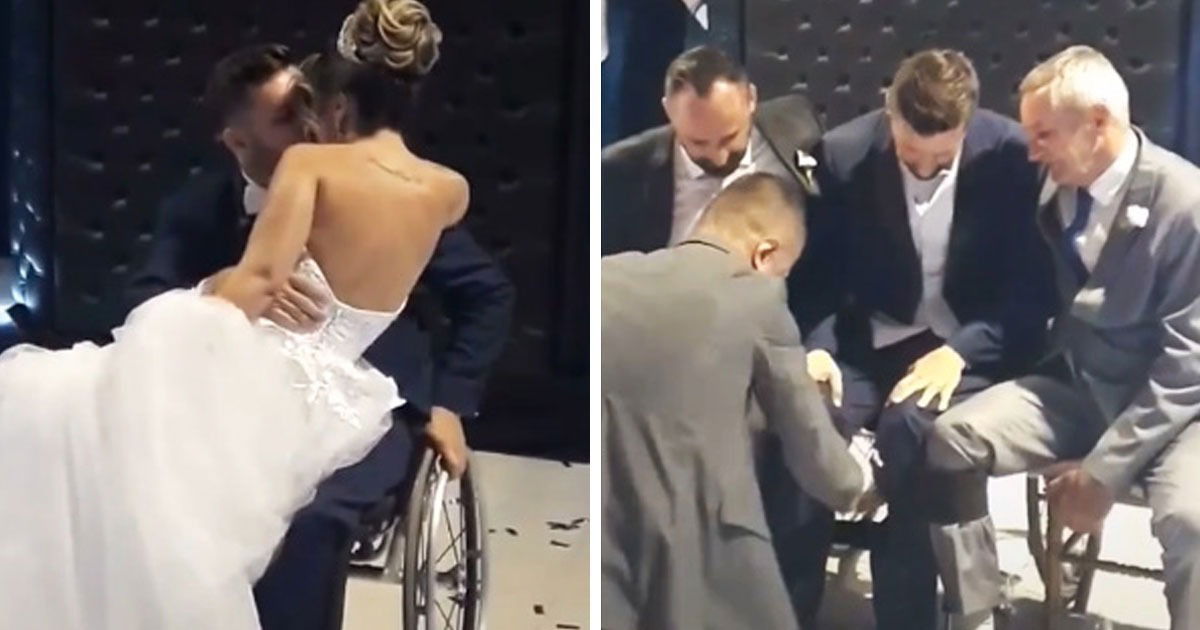 An emotional video clip showing the first dance between a newly married couple is winning the hearts of netizens. In the clip, the groom, who cannot walk and is unable to stand on his own, is assisted in a touching display.
His father and brother step in, sitting next to him. They then strap his legs to theirs, enabling him to stand and dance with his beautiful bride, to the cheers of all the guests present.