It was just another day for the Kingwood Park High School football team in Kingwood, Texas, as they prepared for their game. However, what they didn't expect was an announcement from their beloved coach that would fill their hearts with joy and hope.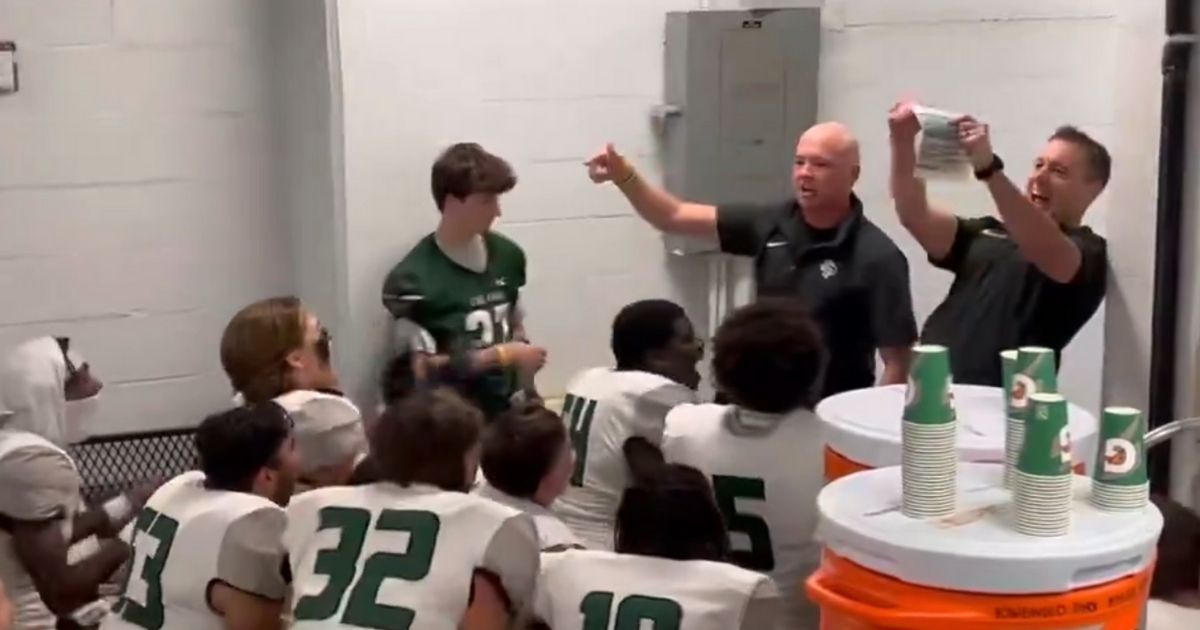 During the pregame pep talk, Assistant Football Coach Eric Coovert began by reflecting on the year's slogan: "Stay relentless." This phrase had resonated with the team, guiding them in their games, studies, relationships, and personal challenges. But little did they know that for Coovert, the slogan took on an even deeper meaning.
"You guys know that has meant on the football field, in the classroom, in our lives, in our relationships and against our personal evils," Coach Coovert began. "For the last couple of months, you guys have inspired me. You got me going through my own personal evil, and you guys all know that's cancer."
Every player's attention was fixed on their coach. They were aware of his battle, but what came next was the good news they hadn't dared hope for.
Coovert continued, "I gotta tell you right now because you guys are my family: Your inspiration has made me stay relentless in my battle. And I got a call last night from my doctor that I've gone 1-0 against cancer."
The players' response was immediate. The air was filled with shouts and cheers of joy. Their beloved coach had overcome his most formidable opponent yet – cancer.
Coovert's journey was never just about him. Throughout his battle, he consistently pointed back to his team, emphasizing their role as his source of inspiration. They were his "family," and it was their resilience that motivated him to be relentless in his own fight.
The team went on to secure a win against Lee High School, finishing with a score of 21-20. While the season record for Kingwood Park stood at an impressive 6-2, the victory that mattered most was Coach Coovert's triumph over cancer.
"But those who hope in the Lord will renew their strength. They will soar on wings like eagles; they will run and not grow weary, they will walk and not be faint." – Isaiah 40:31.
Watch the good news video below.
Watch and listen to Coach Coovert pre game speech where he informed the team that he is now cancer free. Coach Coovert has stayed relentless in his fight and has shown nothing but courage! #THEPARK #StayRelentless pic.twitter.com/F7rlIShFIE

— PARK FOOTBALL (@KPark_Football) October 14, 2023