A Walmart employee is winning praise for going above her call of duty, and paying $100 from her own pocket, to cover a struggling family's grocery bill.
Sharnique Dasant is a Walmart cashier, and she said she showed kindness to that family, because God told her to do it!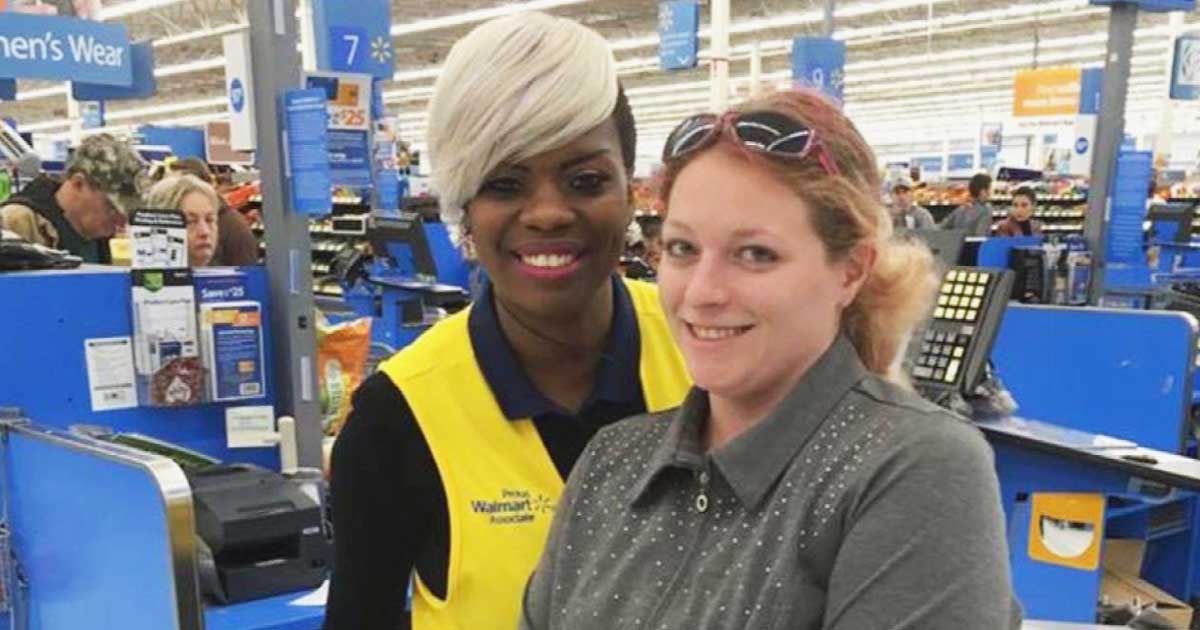 Stay-at-home mom Ashley Jordan is a mom-of-three with husband, Michael, and with just one income for 5 people to live on, things are pretty tight for this family in South Carolina.
"We literally dread going to Walmart and buying groceries, period, because my husband's whole check goes to food for our family," Ashley said.
Every night, Ashley and her family pray, and what they just experienced at Walmart, was an answer to their prayers.
Ashley and Michael Jordan along with their youngest child had gone to Walmart when they got in Sharnique Dasant's checkout line.
The Walmart cashier saw how much food was in the cart and knew it was for a big family.
As Ashley checked her wallet to pay money for her bill, Sharnique felt a voice telling her to give them a $100.
Sharnique left her counter and paid $100 toward the family's bill which covered almost half of the groceries.
Ashley did not want to take the money, but Sharnique insisted, saying, "Let me bless ya'll tonight."
Ashley again tried to stop her, but Sharnique refused. "God told me to give you $100," she explained.
It was too much for Ashley, as she couldn't believe it and asked if she could click a picture with Sharnique so she could share it on the internet.
"This sweet woman whom I never met in my life paid for half of my groceries! I was in complete shock because I never expected anything like that to ever happen," Ashley wrote.
The post quickly went viral and Sharnique's act of kindness has touched thousands of hearts who read and reacted to Ashley's post.
"We can take care of our kids, but lately it's just been hard," Ashley said, "and for her to do that… I just have a lot of faith now. I know that God sent her for me and my family. We pray at night and He answered through her, through Sharnique."
Ashley is so thankful for what Sharnique did for her and her family and says that she plans to pay it forward to bless someone else.