Our police officers need all the prayer support they can get as they work in increasingly hostile conditions and are being attacked all over the country.
There has been a rise in the number of cases of officers getting fatally shot in the line of duty recently, and when a group of San Antonio cops was having a meal together mourning the death of one of their fellow officers, a little girl did the sweetest thing for them.
This photo says it all, an 8-year-old girl praying along with a group of police officers in Texas. The heartwarming moment was captured on camera in 2017 and it has already touched the hearts of many.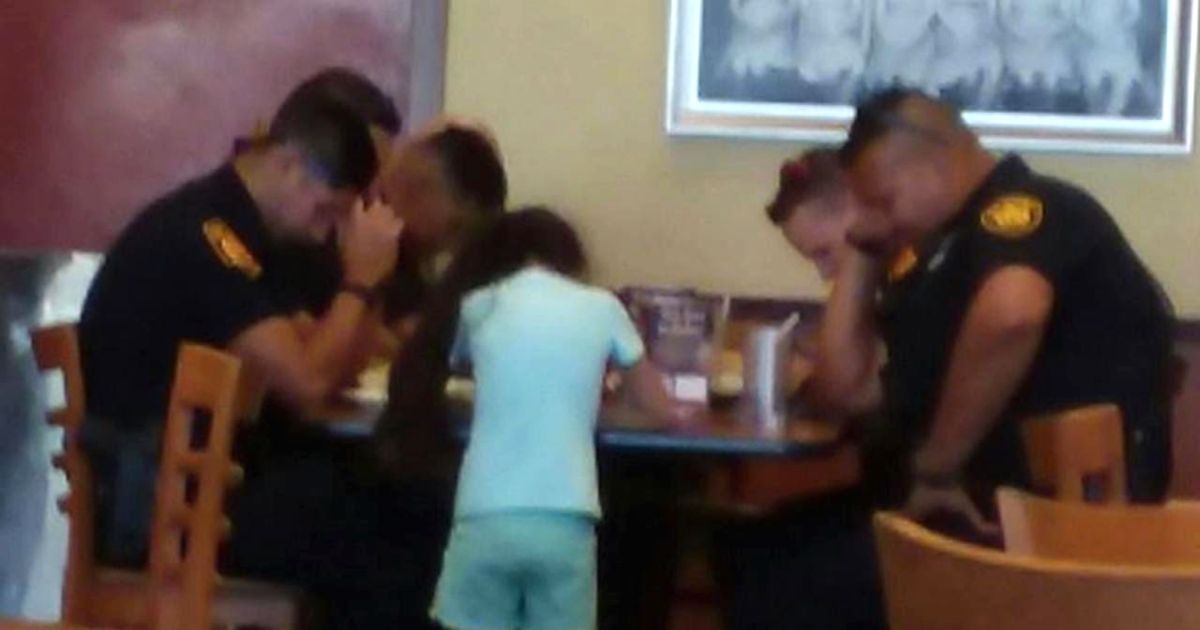 Paige Vazquez says she loves to talk about Jesus in public and says, "Don't be afraid to talk about Jesus because it might just brighten someone's day and someone might do it for you too." Thank you, Lord for this girl.
When the sweet girl saw the officers eating in a restaurant in San Antonio, Texas she said she just wanted to say a blessing over them.
Her strong faith in God and eagerness to pray over them moved the officers to allow her to do what she wanted and it brought comfort and consolation to their hearts.
Paige's act of kindness for these mourning officers who lost a fellow officer killed in the line of duty has been hailed by many on social media with people calling her a "walking blessing" among many other adorable names.
May we all learn to speak to others around us about Jesus and pray for people when the Holy Spirit nudges us to do so because we don't know who would need a little prayer.