It's not every day that one encounters a kind soul who will go out of his way to help. Thanks to this Amazon driver who was kind enough to help a lost grandma get home.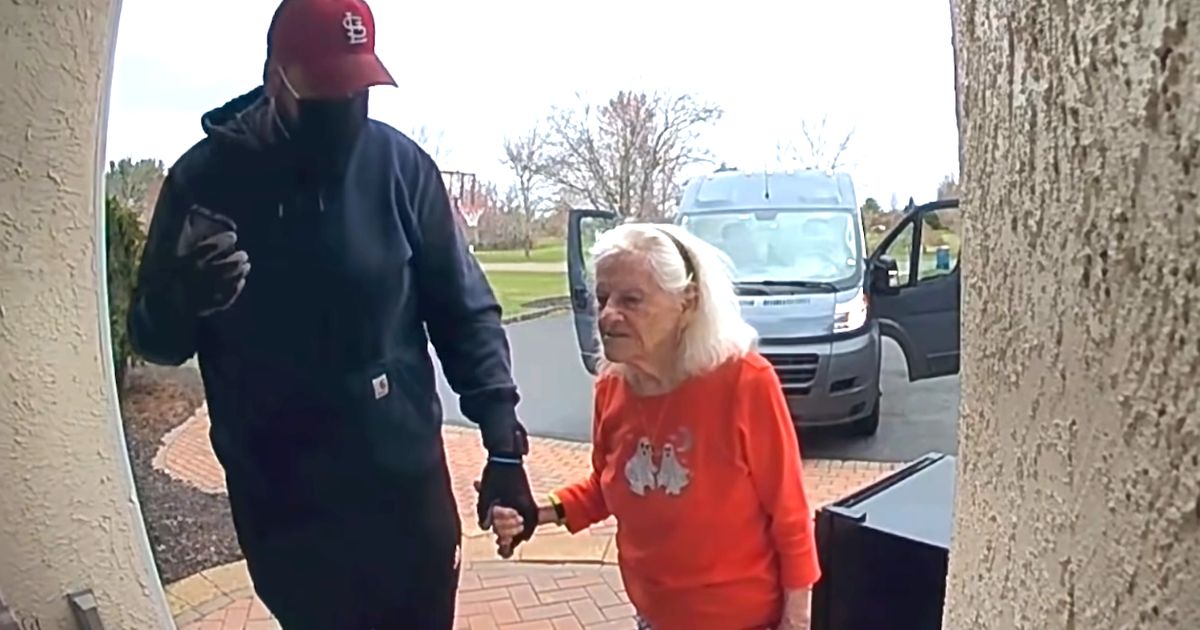 Gigi, 92, has Alzheimer's disease (advanced stage) and got lost wandering in the neighborhood of Franklin Park, New Jersey. Fortunately, Wilmar, an Amazon driver was in the area and noticed the old woman.
"I was delivering and I saw this older lady was walking by. She waved at me, which isn't an odd occurrence, people wave at you all the time as an Amazon driver. But she was waving at me like something happened," he said. He noticed that she had a medical alert bracelet. It had information on it and he immediately called Karen, her granddaughter.
Unfortunately, Karen was with her mom for a doctor's appointment that day. She asked Wilmar to take her grandma home. Karen was able to monitor everything from a Ring video doorbell. She was able to see her safely entering the house from afar through this technology.
But ultimately, it's the kindness and concern of Wilmar which ensured that Gigi got home safe and sound. He knew that he also has a role to play in keeping the community safe. He considered himself a part of the community he delivers in. "I think it's very important that the community looks out for one another," he went on to explain, "If something happens, see something, say something. You just wanna make sure that your neighbors are safe, everybody's happy. It benefits all as long as we're all contributing."
"I felt that Wilmar went above and beyond. We have that type of a great close-knit community here, that if there's something that a driver's going to spot, that's out of line, he's going to say, 'I'm going to make sure that my customers are taken care of because this doesn't look right,'" Karen said. "It made me feel safe that she was taken care of by somebody who's been to my home, somebody that had a connection to the house and the family," she added.
May all of us be like Wilmar, who's always ready to go the extra mile to offer help to someone who needs it. May we also be like the video doorbell, which is constantly on the lookout for helpless people who need assistance.