A school principal in Huntington, West Virginia saves his student who had suffered a cardiac arrest by performing CPR on the boy.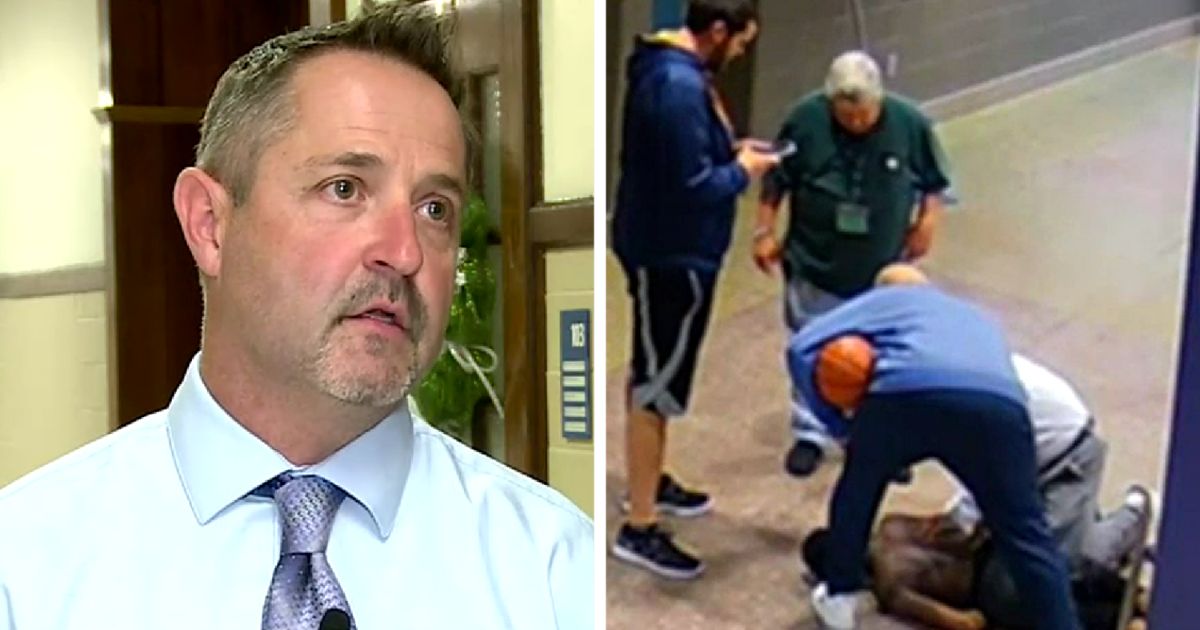 Principal Jody Sowards, is being applauded and regarded as hero for saving the life of Jonathan Wells, 14, an 8th grader of Huntington East Middle School.
The teenager was taking part at his basketball conditioning session inside the school's hall, when he suddenly collapsed. The principal was then immediately notified that a student was in need of help.
During that time, Sowards had been attending a banquet at school when he was made known of the situation. "I turned the corner and saw a young man lying in the floor," Sowards said. "That's when it really hit somebody does need me."
After assessing the teenager's condition, looking for his pulse and checking on him if he was breathing, which they found none. The security footage shows the principal jumping into action immediately by performing CPR to save the boy's life. And later assisting him to the ambulance before he was taken to the hospital.
"My mind is going, 'You gotta do everything you can do to save this kid's life.'"Sowards recollects.
The boy was later taken to the hospital and doctors found that Johnson's left coronary artery had not been pumping enough blood. His mom, Katesha Wells, says that his son had been born with some heart complications but that had never been a hindrance for him to take part in sports until now.
The teenager is recovering well, undergoing a physical therapy. He delightfully credits his school Principal for saving his life that day. He hopes to return to school and take part in sports as soon as possible.
"Even to see him be able to walk and talk without any difficulties right now, it's a miracle," Sowards said.
For his quick response and heroic actions that had helped to save the boy, Sowards was awarded the 'Superintendent's Superhero award' by the Cabell County Board of Education.
"It's part of what my leadership role is, part of what God's got me in here for," Sowards humbly explained as he also credited all the others who were involved that day to save Johnson.