A police recruitment video of Fort Worth Police Department (FWPD), North Texas, has gone viral with its hilarious presentation by 'Officer Big B'. Much like a car salesman, wooing potential customers to buy their cars.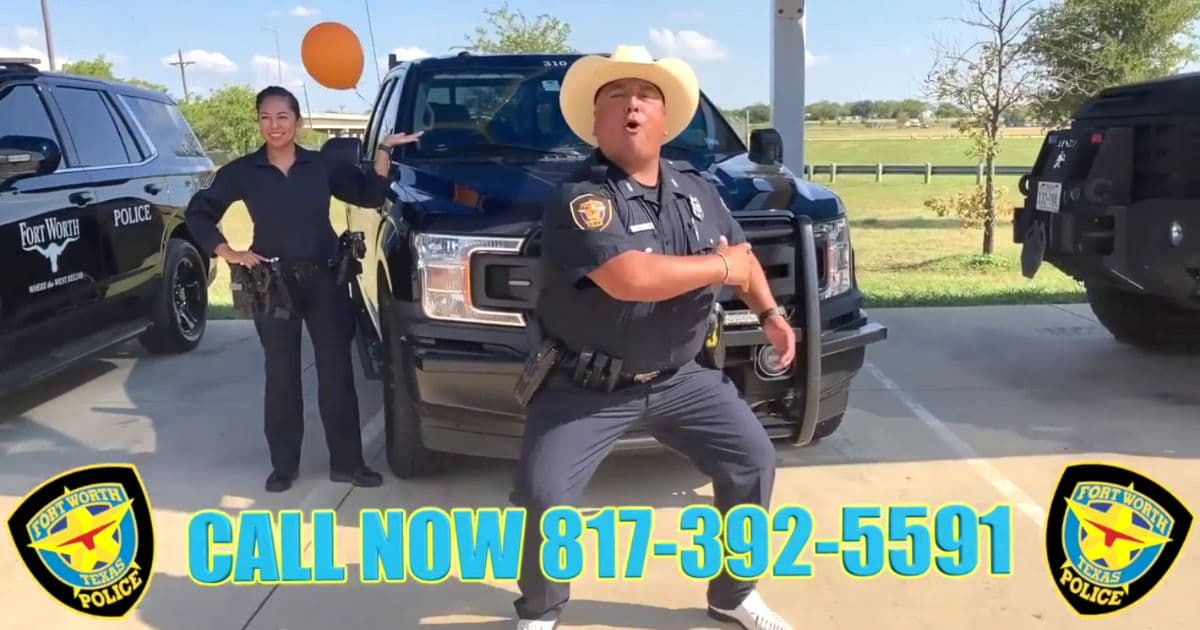 Officer Big B moves around all from one end of the shed to the other, showcasing vehicles of the department and offering uniform jobs for the people interested to join the FWPD. A job that will certainly make a difference and he says "We got it all'.
The officer could be seen in a forthright, energetic and humorous manner explaining all the facilities the police department has from patrol cars( Explorers, Tahoes and F-150 responders) to SWAT teams with their armoured vehicles having engines with great horsepower to actual horses of the mounted division and the various bikes available. Which any new recruits will have a chance to use them. They even had an orange Lamborghini shown at the end.
With the serving police personnels standing next to their vehicles. The whole situation was like models standing next to cars as the salesman goes on to describe and explain all the nicest and good things about the products, the customers are being offered.
A humorous and refreshing take on a police recruitment video that is sure to make anyone join in with laughter watching the hilarious antics of the officer.