This young man received one of his best gifts ever! One which came from the heart—something that truly came as a surprise! He received a brand new bike as a replacement for his stolen bike.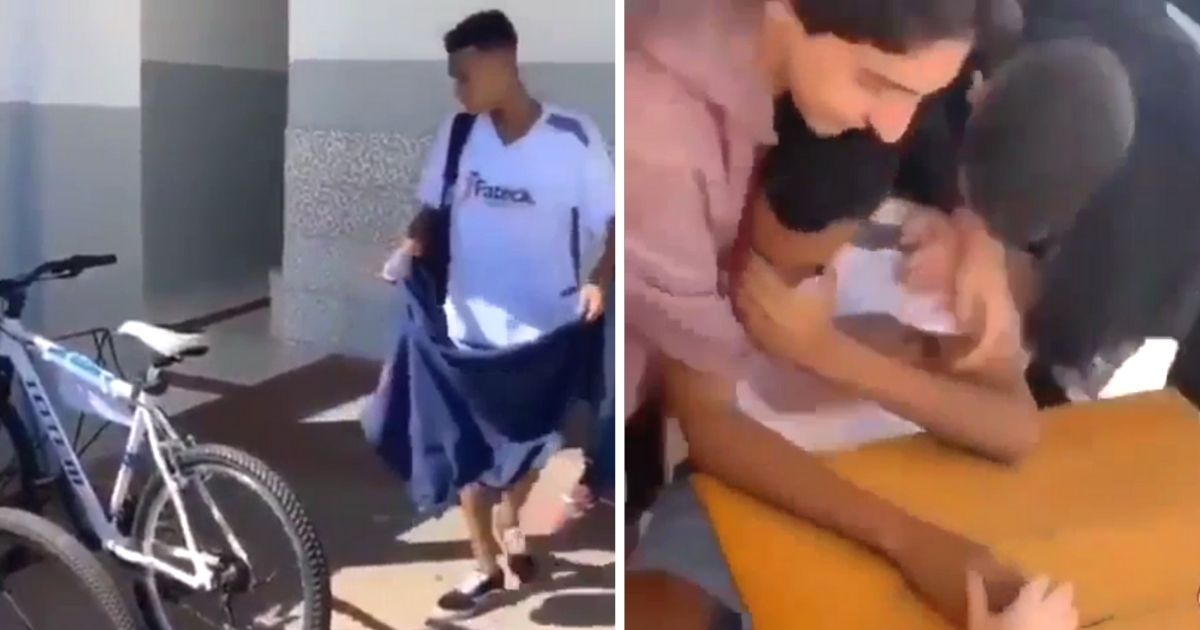 He was unaware that his classmates chipped in for a new bike. One typical day, he walked in with his jacket and backpack and was surprised to see a new, white bike waiting for him. He was so shocked that he unintentionally dropped his jacket and bag on the floor.
He walked away from the crowd, sat, and was obviously, overwhelmed with different emotions. He was in tears and could not believe what just happened. His friends came over to console him, ending up giving him a group hug.
Stories like this are not only heartwarming but it makes us see the beauty of loving others. The season we are in now gives us all the more reason to share, spread love, and give. Giving is not dictated by the amount that we have in our pockets. Giving is an expression of love. It is an attitude of the heart. It does not only bring joy to the recipients of what we have given, it also gives joy to the one who gave it. For sure, his friends were also overwhelmed with joy and so much love!
God delights to give. No one can outgive Him because His resources are limitless. He is not bound by season, circumstances, or people. He gives out of love, nothing more, nothing less. That's why more than 2,000 years ago, He gave generously and He gave His all–when He gave His Son to save us.
"He who did not spare his own Son, but gave him up for us all—how will he not also, along with him, graciously give us all things?" Romans 8:32