A young boy, with a banjo in hand and a cowboy hat atop his head, has taken the internet by storm with his incredible musical talent, gathering over a million views on YouTube.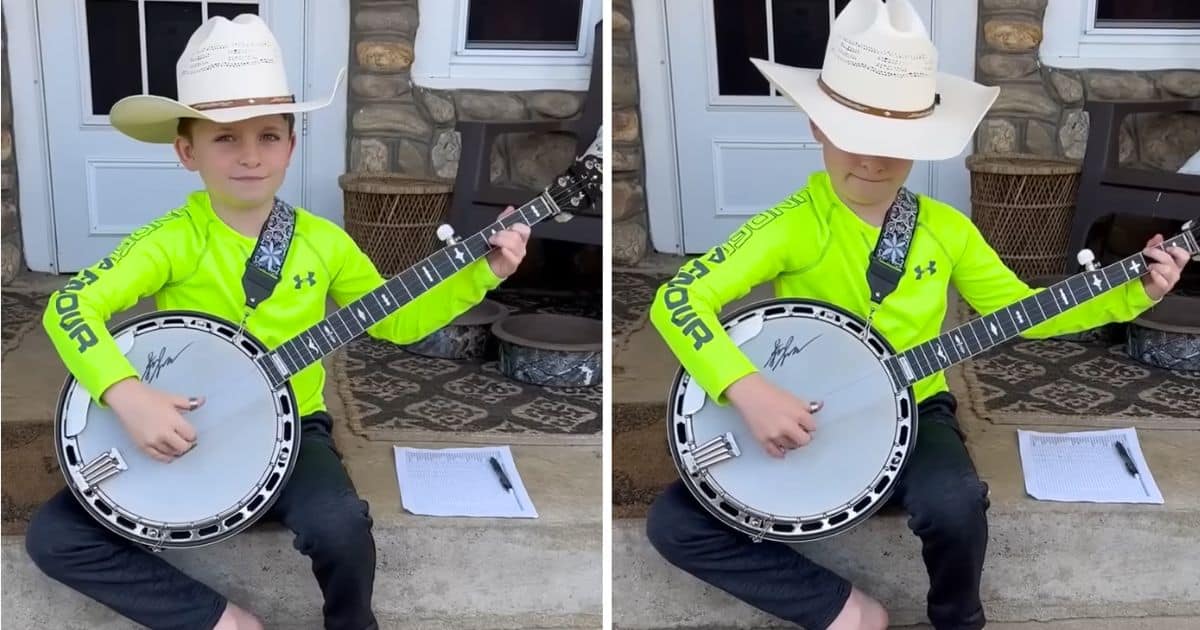 Sitting barefoot on a porch, this young musician dives into a banjo melody with remarkable skill that seems far beyond his years. His fingers fly over the strings, striking every note with precision and confidence. For nearly a minute, he captivates viewers, leaving no room for doubt: this kid has got talent.
The video has quickly become a hit, amassing not just views but thousands of comments filled with awe and encouragement. Viewers from all corners of the internet have come together, united in their admiration for this young boy's talent. "He's amazing! May God keep His hand upon his precious life!" a viewer commented. "That's God given talent! Goosebumps witnessing this!" another one wrote.
"Each of you should use whatever gift you have received to serve others, as faithful stewards of God's grace in its various forms." 1 Peter 4:10