When a Chicago police officer caught a teen trespassing at a gym's basketball court, his response surprised everyone there.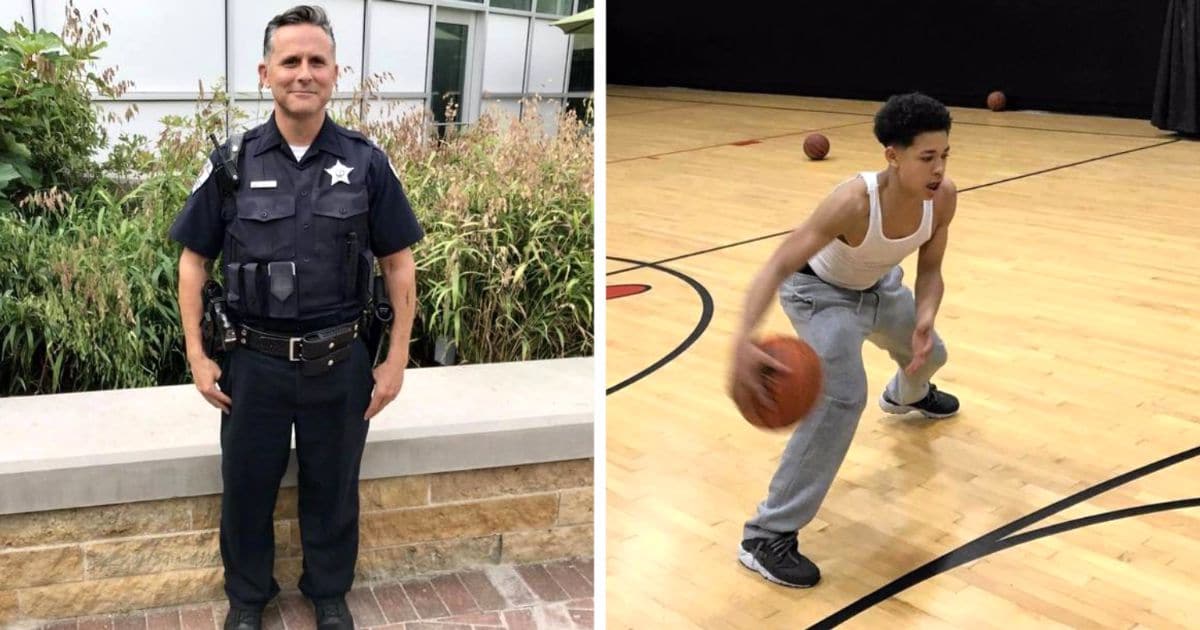 A 15-year-old boy kept breaking into X-Sport Fitness Center to use its equipment. He was a member of the facility, but his mother could no longer afford to pay the membership fee. But all he wanted to do was play basketball there.
The management warned the boy to stop breaking in, but his love for basketball made him find ways to break in regularly. Finally they called the Police to deal with it.
Officer Mario Valenti responded to the call and arrived at the scene. But instead of charging the youngster with trespassing, Officer Valenti paid $150 from out of his pocket to get a membership for the teen for 4 months.
The staff at the fitness center were "astonished" by officer Mario's act of kindness to the teen. And that inspired them to extend his membership for two years.
Officer Valenti recalled the incident saying, "At the end of the day, it's not about gratitude. Most of us took this job to help people, not to hurt them. The job can be negative. For the most part, the job is dealing with good people having a very bad day, so you're not seeing the best side of people…. I'd rather have him playing ball than being on the street and possibly getting into trouble."
What an encouraging story of police kindness, we thank officer Valenti for making a difference in this young man's life. God bless you abundantly!