A  7-year-old girl with stage 4 cancer was honored by her best friends, coaches and teammates when they shaved their heads to support her.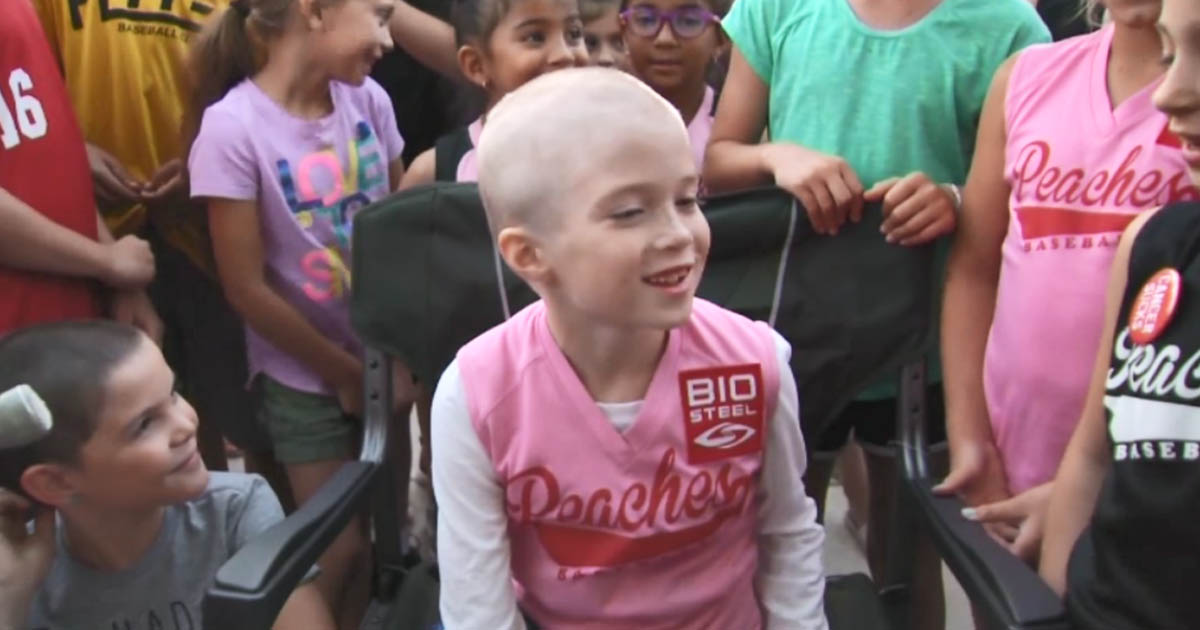 Leighton Accardo plays softball or hockey, and her coached, friends and family usually cheer for her, but now after diagnosis, they are all rooting for her recovery by shaving their heads.
"They discovered multiple masses throughout her abdomen, in her liver and on her lungs," Leighton's mom, Carly Accardo said, "They started (chemotherapy) the next day."
Leighton's friend, Emily said, "I wanted to be supportive of Leighton," said Emily. "We're really good friends and I just wanted to help her."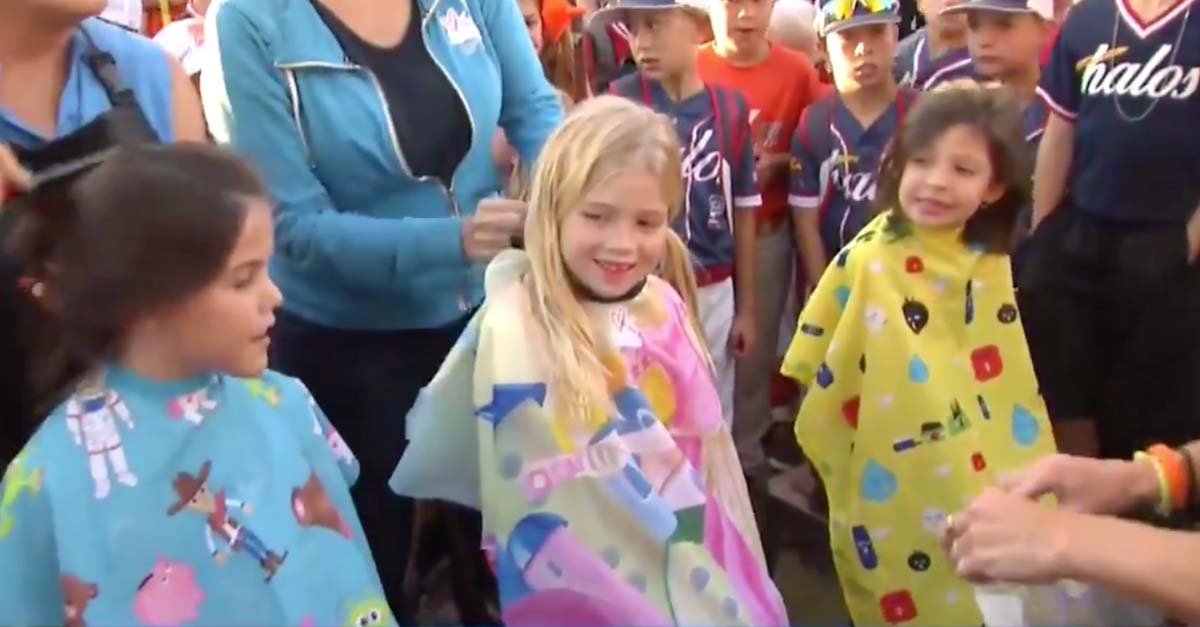 After seeing the girls' courage, more joined in, including Leighton's coaches, and an entire little league team playing on the same field.
"I'm not scared," said Leighton. "My friends are here with me right now."
Way to go girl, more power to you and we all stand in support of you.