Street performers are always a treat to watch and especially when they strike a pose that defies the laws of time.
A street performer induced chills in people when he struck a pose that looked straight out from a movie.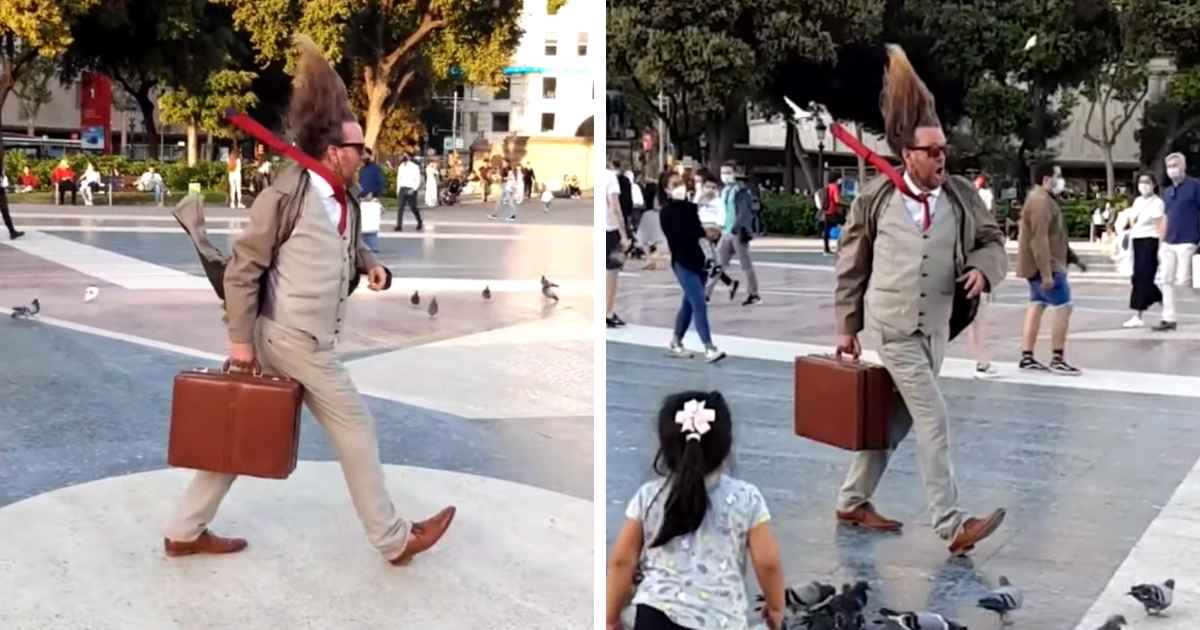 People watching him from a distance thought that he was a statue.
Everything about this man was different and funny. From the way, he was dressed, to his wild hair-do which shoots up straight like a fictional character.
His mouth is also open wide as he is stuck in the motion of going to work. As one arm is held up in front of him, the other is holding on to a briefcase.
He is dressed formally in a red tie around his neck that looks frozen in time hanging in the air.
People around him seemed to be intrigued by him and the video shows them trying and get close to him to see if he was moving.
This street performer is a talented man and would be perfect in a movie role, we are amazed by his performance today and look forward to more surprises.
1 Peter 4:10 "As each has received a gift, use it to serve one another, as good stewards of God's varied grace."