Steve Harvey shares the funniest, most creative and cheeky Church signs on his show.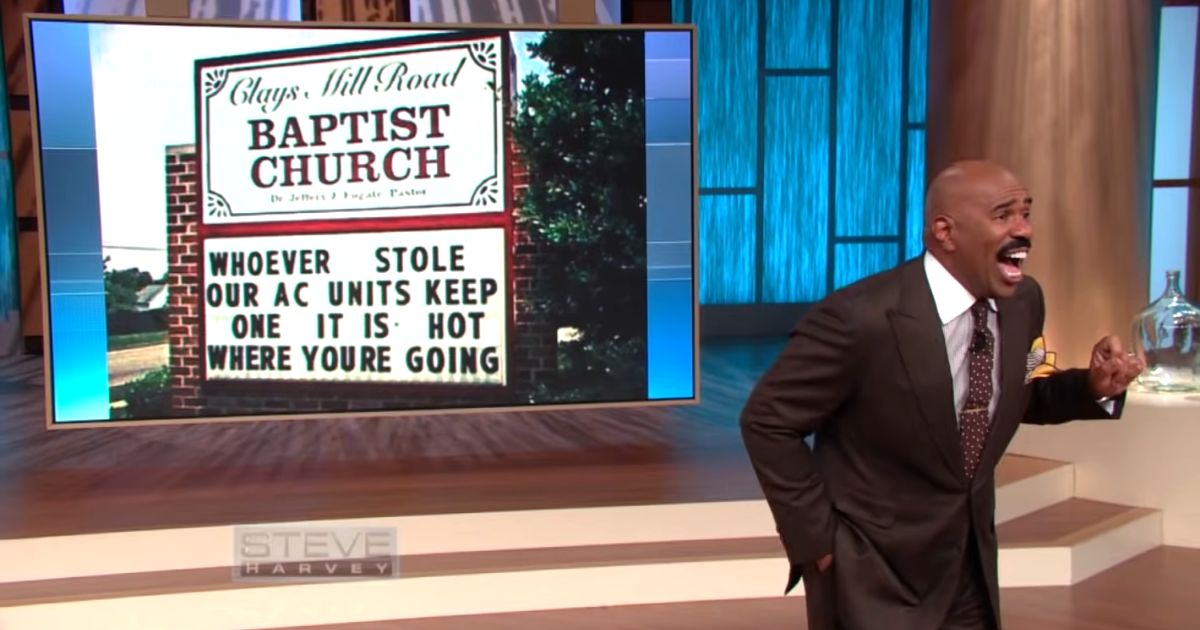 The audience broke into laughter as Steve tells them that people who are in charge of Church signs are the unsung heroes of the Church but they should have never been in charge of sign writing.
He could be seen sharing a collection of photographs of Church signs and reacting to them as the audience joins in with him appreciating the humour of the writers of the signs.
Some of the funny church signs read,
Whoever stole our AC units, keep one. It is hot where you are going.
Now is a good time to visit. Our pastor is on vacation.
The cheekiest of them all was the sign put up by Beulah Baptist Church,
Easter comes once a year, how often do you.
It was a hilarious episode of Steve Harvey's Show that will surely have anyone in fits of laughter and also appreciate the wit and humour of the sign writers.