It is written in the Bible that when one sinner comes to Christ, the whole of heaven rejoices, and one of the most touching stories on people getting radically saved is of Saul who converted to become one of the greatest apostles ever in the history of the world.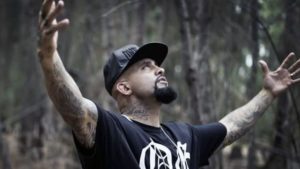 Rene Level Martinez from Leisure City, Florida, experienced an amazing transformation in his life when he met his Saviour, but before that he had a very ungodly bringing up in his own words, "I lived a very crazy life," he said, "I was gang affiliated from the 80s to 2012, (and) I've seen a lot of people die in front of me and I've been through a lot."
Martinez's mom was into Santeria, a syncretic belief system with some bloody practices and he remembers that she had sacrificed an animal over him when he was only a child.
But everything changed when his mom's failed suicide attempt led her to Christ, which was a little difficult for Martinez to accept as he thought it was crazy.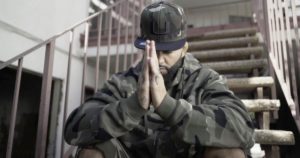 He joined 'Latin Syndicate' a notorious gang and landed up in jail for attempted murder, in short he was totally messed up until he became a father. It made him realize that it would rob his daughter of her dad, he took refuge in martial arts and underground hip-hop, and while recording his music in 2013, he had an amazing experience.
It was in his garage when Martinez says he heard the very voice of Christ. It said, "I spared you for such a time as this." he adds, "I saw my whole life flash before my eyes — when a gun was jammed in my face, when a bullet whistled by my ear," Martinez said. "I almost died five or six times, and all my friends that died. God set me free for a reason. I repented right there."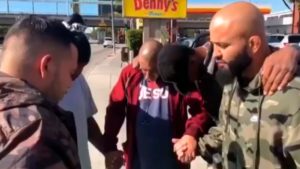 That led to a total surrender of his life to Christ and on Aug. 10, 2016, he took baptism and starting evangelizing. "I came back to the streets I used to terrorize but I'm giving them life now," he said. "Now I'm giving them Jesus. I tell them, "'Repent and be baptized in the name of Jesus Christ for the remission of sins, and you shall receive the gift of the Holy Ghost.'"
Because of him sharing his testimony with others, many turned to Christ and he counts it an honor to be used by God. He is looking to start a church and lead people from prison and gangs to the Lord.
NEW CALIFORNIA STREET MINISTRY VIDEO, PLZ SHARE & REPOST #CALIFORNIA #WESTCOAST #DADECOUNTY #NEWORLEANS #MIAMIDADE #JESUSCHRIST #STREETMINISTRY #ENDTIMEWARRIORS #WALKINGTESTIMONY #THEWARRIORLEVEL

Posted by Rene Level Martinez on Tuesday, December 4, 2018
Martinez is on fire for God and to see the kingdom come to all that are living a life away from the Lord, we are so inspired by his testimony and pray to God to use him more mightily in the coming days.