Britain's got Talent has seen many talented people take the stage and rock it, but when 10-year-old Giorgia Borg stepped on to that stage it was completely different.
Not only did she sing an original song written by her, but also it was the first time she ever performed in front of a huge crowd as this.
Her big voice, meaningful lyrics and amazing music won her the highly coveted golden buzzer on Britain's Got Talent.
The song she had written was about parents not listening to their children and was well beyond the capabilities of a normal 10-year-old and the crowd took notice.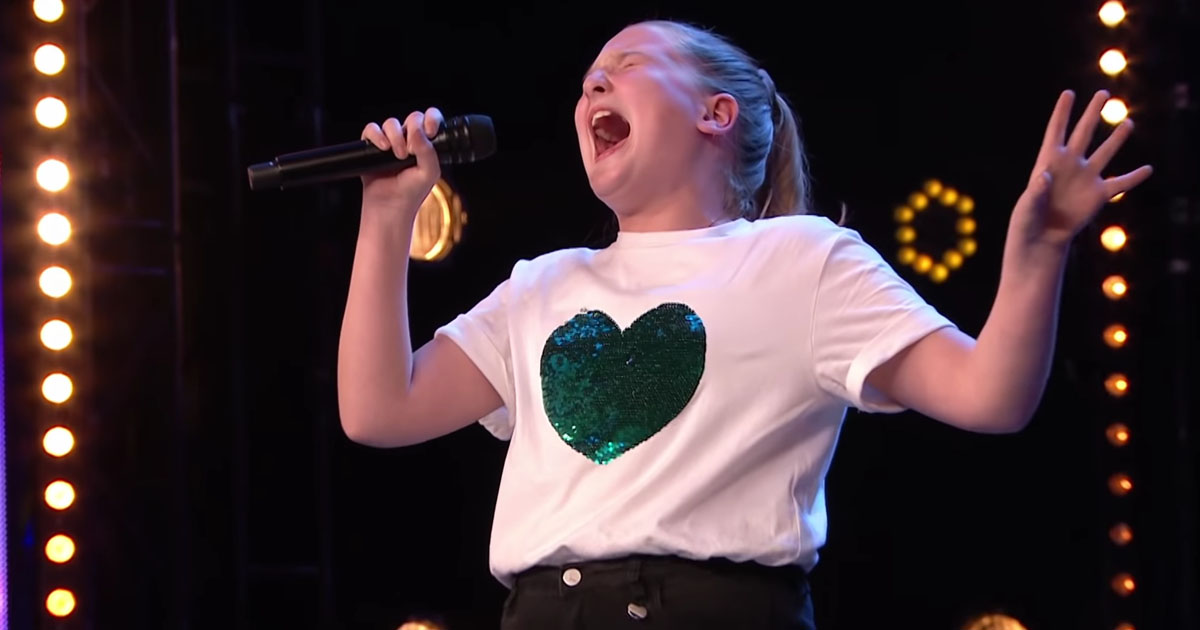 The first to give her a standing ovation was Simon Cowell followed by other judges.
He said, "I just knew when I woke up this morning that this was going to be a great day. I could feel it. I have a son who's 5, trust me, I listen to him not the other way around. I learn a lot more from him than other people. So I get it and it was amazing."
It was judge Alesha who couldn't hold back any longer and was moved to press the golden buzzer which means that Giorgia moves straight to the live semi-finals of the competition.
Alesha said, "It takes a lot to really really move me and that floored me. Absolutely floored me…You are 10 years old. This is unbelievable. You are a star." There is truly so much talent in this young girl and I cannot wait to see where this journey on Britain's Got Talent takes her."