Great or "brave things" come in small packages. This brave 9-year-old girl stepped up and protected her mom by running after a mugger.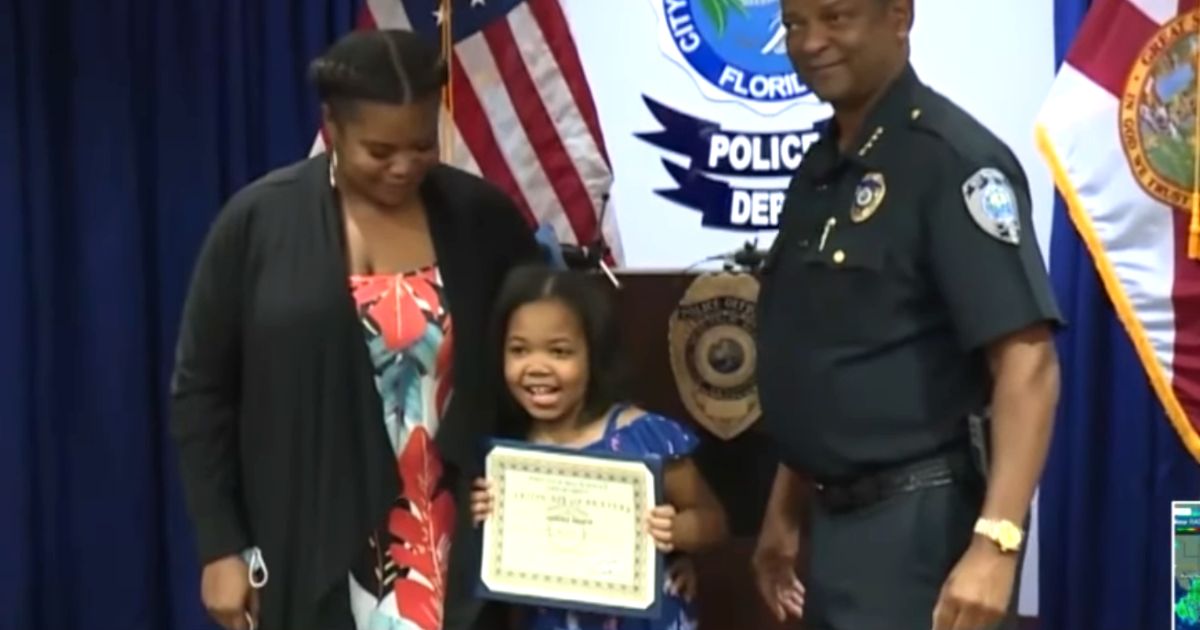 Journee Nelson and her mom, Danielle Mobley, just came from a grocery store on Broadway Avenue, West Palm Beach, Florida. A man wearing a gray hoodie attacked Danielle and tried to grab her purse out of the blue. They scrambled for the purse, and the thief knocked her on the ground.
This brave little girl got out of the passenger's side of their car, ran toward the mugger, and tried to fight him off. She punched him in the face several times. But the encounter did not end there, "She actually jumped up and chased him four houses down the block…" Danielle narrated.
Journee's courageous act was a great help to the police officers and two days after, her mom's attacker was arrested. This act certainly merits recognition. The West Palm Beach Police Foundation awarded the 4th grader with a certificate, coins, and a gift card from Target. "$100! Thank you!" she said in disbelief.
"Her actions were perfect timing in this particular situation. I don't know, I think she hit him pretty hard," said a police officer while pointing to the young girl's biceps. The authorities emphasized that they "do not recommend, you know, going after a violent offender, especially at nine years old. But she did a great thing and protected her mom."
This brave girl told WSVN, "I fought back. I had to save my mom." She will be making an important choice several years from now. She's contemplating whether she will be a police officer or teacher when she grows up. But, the police department seemed to have the head start. She was given a tour of the police department right after the awarding ceremony. Journee was also reminded that they are currently hiring. Guess they just liked her a lot!
Kudos to her mom who raised this hero right. She might have instilled in her the value of standing up for what is right. Kids are like clay. We can mold them in any shape or form. Adults, especially parents, were privileged to shape and raise them to be what God wanted them to be. May we use this privilege to raise the next generation to excel in leadership, integrity, faith, and excellence (LIFE).
"Train up a child in the way he should go: and when he is old, he will not depart from it." Proverbs 22:6