An Arizona girl's impressive sales pitch helped her sell over 200 cookie boxes all over the country.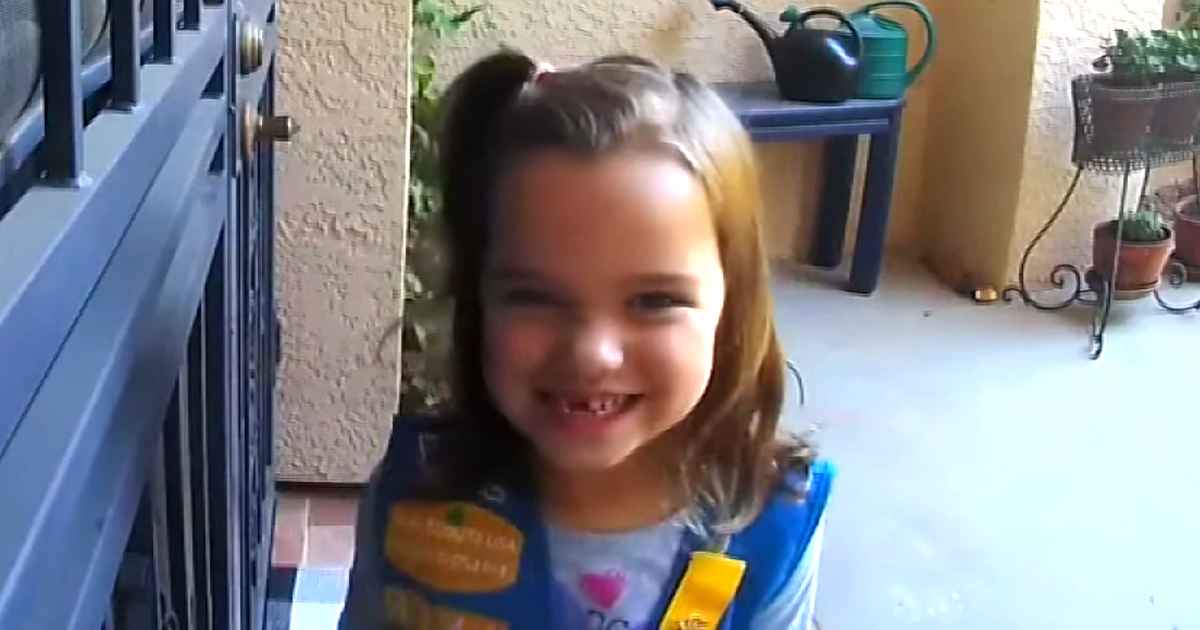 Allie Shroyer, a member of the Girl Scouts, was tasked with selling cookies ahead of the Girl Scout cookie season, and the clever girl came up with a great sales pitch.
The first-grader from Cheyenne Traditional School in Scottsdale recorded her pitch on a doorbell camera. "Would you like one? Or two? Or three or four or five?" she can be heard politely asking the camera.
"Or six or seven or eight or nine or ten?" Allie goes on. She pauses, then coyly throws in, "I don't know, maybe eleven or twelve?"
Oh, and in case you forgot, Allie reminds you just why buying these boxes of cookies is so important.
"I'm a Girl Scouter," she adorably proclaims. "Getting Girl Scout cookies, selling them…"
The owner of the house was so impressed by the little girl's sales pitch, that he sent the video to Allie's mother, who shared it on Facebook. "Her sales pitch was so successful that she sold over 200 boxes in the first 24 hours,"
Allie's mom Kristen Shroyer said, "We're going to pick up all the cookies and start delivering them next week," she added.
"Her one goal is to make the world smile," Allie's mom explained. "And I think she did."
Mark 10:15-16 "I tell you the truth, 'Anyone who doesn't receive the Kingdom of God like a child will never enter it.' Then he took the children in his arms and placed his hands on their heads and blessed them."