Knowing that God loves us unconditionally should be able to help us pull across any type of situation, just like how it did for this Oklahoma man.
The man had spent seven hours hanging from a sign above an Oklahoma highway, and was wanting to take his own life but changed his mind after a Good Samaritan told him, "God loves you."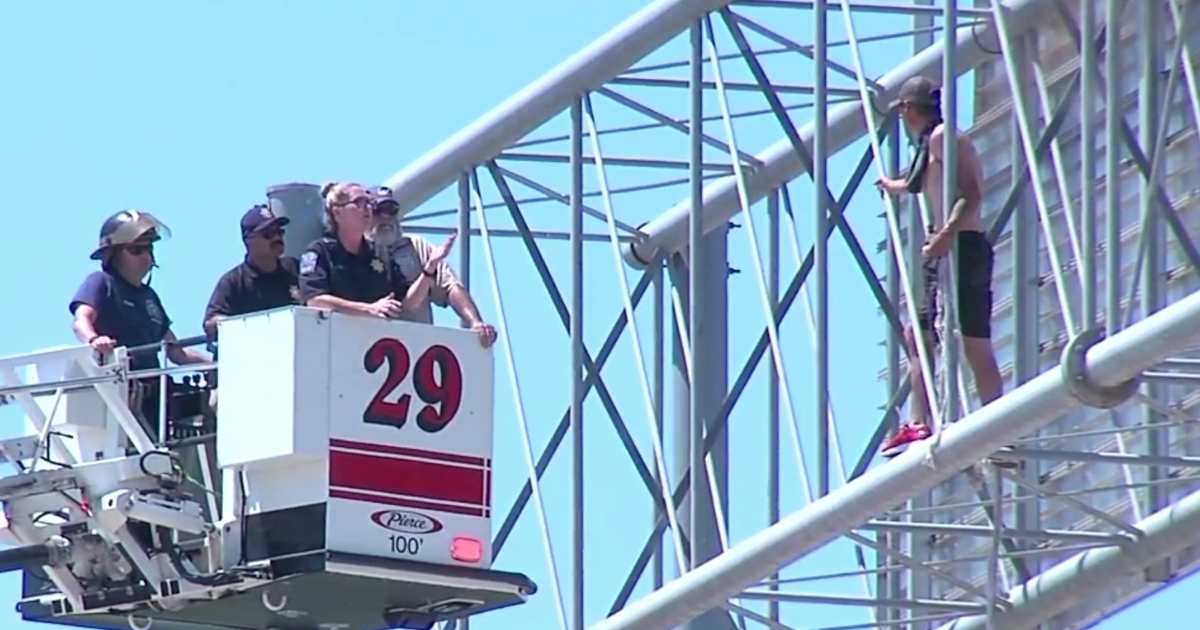 Rick Jewell said his son saw the distressed man in the exact location as a giant cross that is illuminated during the holidays. "I stayed over here and prayed for 15 minutes when I first got here, and then my son says, 'Look over their Dad. There's a cross right behind him,'" Jewell noted.
Trei Jackson who witnessed the incident said Jewell's intervention helped overturn the situation as the distressed man didn't respond to calls to climb down. "Ole' boy told him that Jesus loves you, basically, and that you ain't do no wrong, to come down, just ask for help. He came down," Jackson said.
"God loves you guy," Jewell said to the man, prompting him to come down. "I just started talking to him, and I told him there was more to life than what he was doing and that God loved him," Jewell explained.
"He looked at me, and I told him to throw me his cigarettes, he threw me those, I said throw me that rope, he threw me that rope, and I said now get down from there. I said they're going to help you. He headed down. Simple. It's crazy."
"But I also told you what I did for 15 minutes over there before you showed up; I was praying. So, that had a lot to do with it, I'm sure," he said. Tulsa Police said that the department was relieved the man climbed down from the sign after spending nearly seven hours there.
The man reportedly climbed up to the sign at around 9 am and climbed down at approximately 4 pm. Tulsa Police Officer Andre Baul explained that the man had been speaking to negotiators in a separate incident due to ongoing legal issues in his life. "He was scared about the future, about what he was going to be facing once he came down," Baul said.
If you are struggling to believe that God loves you as you are, then take some time to read the word of God that is full of verses that tell us of God's unconditional love for us.