In a world full of selfishness and greed, a heartwarming story about two good Samaritans recovering and handing back $1,300 in cash to the owner is helping restore faith in humanity.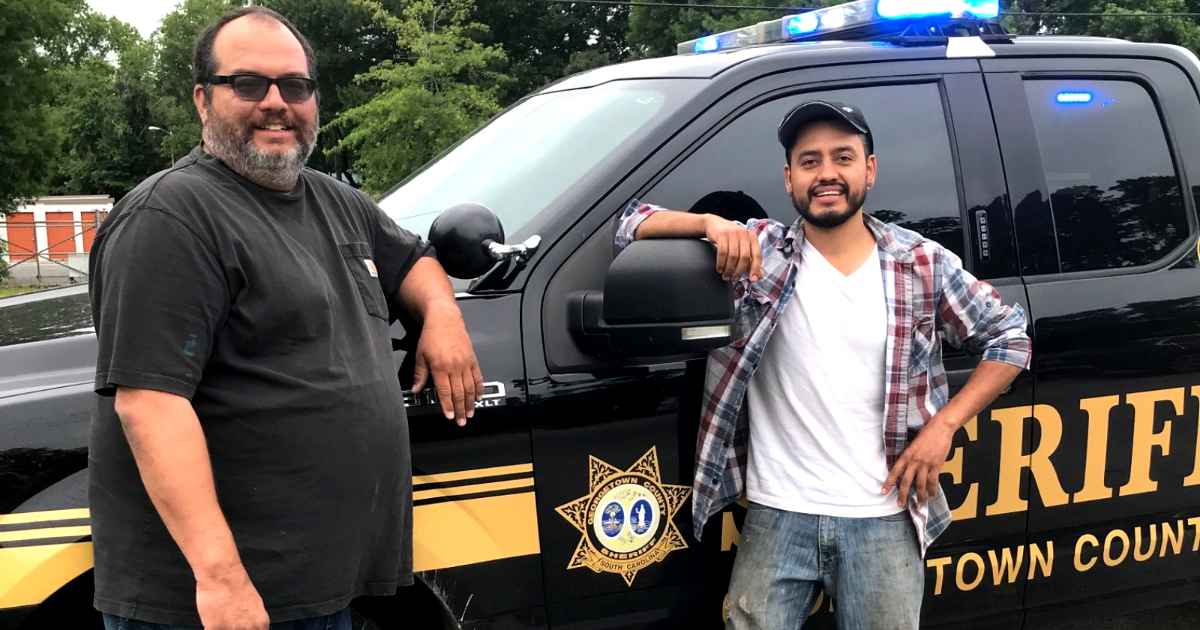 The money was blowing down a South Carolina highway Tuesday morning and was recovered by the two gentlemen who returned it to an elderly person who had lost it, according to authorities.
Linwood "Woody" Smith and "Jonathan" Omar Saldivar found the money blowing along Highway 17 in Georgetown County at around 10:30 a.m., the sheriff's office wrote in a Facebook post.
"As a result of their quick and honest actions the money was returned to the elderly owner who was actively searching for it," the post reads.
To thank the duo, the sheriff's office proclaimed them "honest men" and posted a picture of them smiling alongside a patrol vehicle.
Community members praised the two men, and a few people who apparently already knew them, said, "Wouldn't expect anything different from Woody," wrote one user, named Dale Hewitt.
The victim is not sure how he dropped the cash, but he may have been shopping at a farmer's market nearby.
If anybody else has found the cash on the same highway, they are requested to contact the sheriff's office.
This amazing act of kindness comes at a time when the world economy is in turmoil and people are suffering from unemployment, layoffs, and shuttered businesses.