A woman carrying a baby on her back belted out some of the most anointed worship songs while performing on the streets.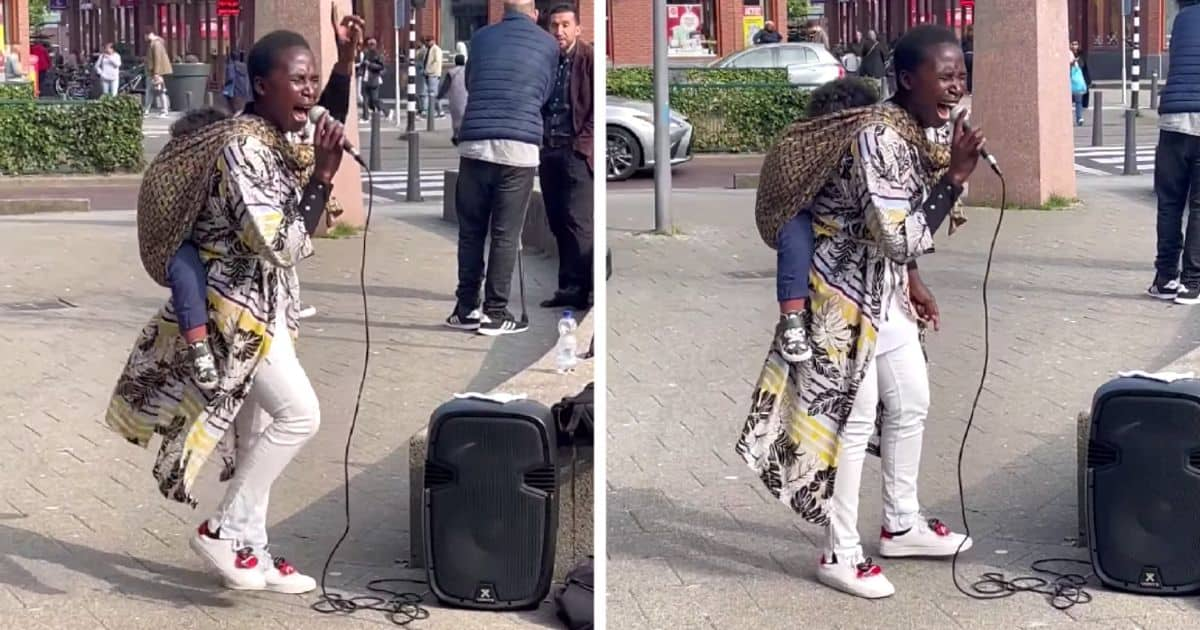 The streets are where many unknown artists get discovered and go on to become some of the world's leading artists. We pray that someone helps this woman too because she is so talented. Glory to God!
The video of the woman performing worship songs on the street was recorded by a woman named Kortstam Patty who came across her while strolling on the streets of the Netherlands.
She couldn't believe that this street performer who was carrying a baby on her back could produce such a powerful anointed voice. The name of the woman is unknown but her renditions of worship songs have been seen by people from various nations through social media.
The woman sang a rendition of Hillsong's 'What A Beautiful Name,' which has become a popular worship song and is sung by congregations throughout the world. The words of the song praise the power that is in the name of Jesus.
She also went on to sing Elevation Worship's 'Never Lost,' and was seen deep in worship as she belted out the words of this song.
The video of this mother singing has been shared by Kortstam on her Facebook account which drew the attention of people and has become a viral sensation with 5 million views and thousands of shares.
The video has been a blessing to many people who commented that they could feel God's presence while they listened to the woman singing.
Jesus said in John 4:23-24, "But the hour cometh and now is, when the true worshipers shall worship the Father in spirit and in truth, for the Father seeketh such to worship Him. God is a Spirit, and they that worship Him must worship Him in spirit and in truth."
Watch: Street Singer With Incredible Voice Belts Out Worship Songs